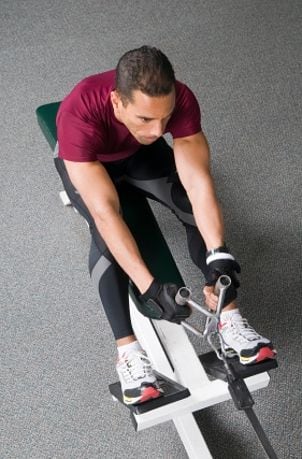 If your running shoes have seen better days or you are ready to begin a new fitness regime, it's time to shop for athletic shoes. From cross trainers to actual tennis shoes and everything in between, there are a myriad of choices. Find out how to get the right pair of men's athletic shoes and women's athletic shoes for your budget and your body the easy way.
Buying Athletic Shoes:

Decide what type of athletic shoes you need. Although it's common to lump all athletic shoes into one category, different sports require different types of shoes. If you simply need a nice pair of athletic shoes for daily walks or you like the style, a simple running shoe or a cross trainer will work; however, if you are practicing a specific sport or are engaged in high-impact exercise, it is important to pick a shoe that is right for the activity.

Measure your feet. If you have not purchased shoes recently or are not sure of your foot size, you may want to measure them again. Keep in mind that dietary changes, health issues and age can affect what size shoe you wear. You can measure your own feet by tracing them on a sheet of paper while you are standing and then measuring the length and width with a ruler or measuring tape. Do not round up or round down this number.

Convert the measurement. Check out Overstock.com's sizing guide to find your shoe size in U.S. standard sizes and in different countries, which is useful if you plan to buy shoes from another country.

Select the style and color of your athletic shoes. It is best to pick a style and color that will go with the majority of your wardrobe or at least complement it. Also, think about the activities you will most frequently engage in. If you will be running outside, for example, you may not want to buy white shoes, which can become dirty easily.

Set your budget. Athletic shoes can range in price from less than $50 to more than $300. Decide how much you are willing to spend and then use the other factors mentioned to find the perfect pair of athletic shoes.

Buy Shoes
Back to Guides Directory