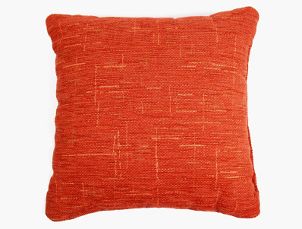 Things You Need:
Sewing machine
Fabric
Stuffing, batting or pillow forms
Thread
Measuring tape
Scissors
Pins
Accents and embellishments
Pattern
Creating decor items for your home through sewing can be more satisfying than simply purchasing them, and making your own home accessories will let you create exactly the look you want. One of the simplest ways to add your own personal touch to your home decor is through the use of homemade pillows. Homemade pillows are simple to create and can completely change the look and style of your home for very little cost. All that is required is a sewing machine, a few sewing supplies and fundamental sewing skills.
Making a Pillow:

Choosing your fabric and other supplies is a fun start to the project of making your own homemade pillows. When shopping for your fabric and other pillow-making supplies, consider the decor of your home and your personal style preferences. You might want something loud with bright colors and bold prints to accentuate a room that is too bland. On the other hand, you can add pillows to your home without making the decor seem overwhelming when you choose subtle colors with minimal designs. You might even choose to make quilted pillows to match your homespun decor.

Attention to detail is an important part of the preparatory work when making your own pillows. Preparing your pillows for sewing is the most important part of the process, but there is no need for you to feel overwhelmed. If you are not used to sewing items straight from your imagination, then using a pattern can really help you create the pillows you want. If you do choose to create your own pillows from scratch without a pattern, then be sure to measure your fabric properly and carefully pin the fabric together before sewing in order to minimize the chance for mistakes.

When it comes to the stuffing of your pillows, you have several options. Pillow forms are the most popular choice when making homemade pillows. This is because pillow forms are so easy to use. They are already the right size and shape, so all you need to do is create the cover. On the other hand, you can save money by creating a pillow using batting or stuffing instead. This method is preferred if you are making oddly shaped pillows or if you are sewing pillows on a budget. You can also recycle household items, such as clothing and blankets that you are no longer using, by stuffing your homemade pillows with these items.

Adding embellishments and decorative touches to your homemade pillows can give them a professional look. Once you have completed your pillows, you have license to decorate them however you like. Items such as gemstones, ribbon, lace, beads and fabric paints can bring something special to your pillows. This is especially fun if you are giving your homemade pillows as gifts or using them as a base for your home business.
Tip:

Try using contrasting fabric colors in your pillows. One side can be a color that coordinates with your room's color scheme and the other side can be one that contrasts with the room's color. This technique is also great if you are sewing quilted pillows.

Buy Sewing Machines
Back to Guides Directory