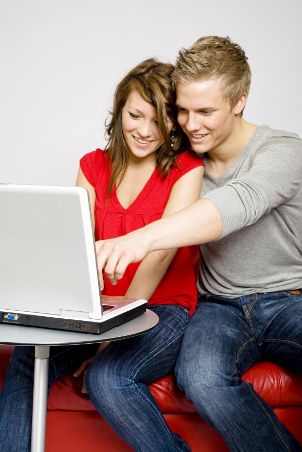 Setting up an online wedding registry makes it easy for your wedding guests to find out which gifts are at the top of your priority list and allows them to order your most coveted items within minutes. An online wedding registry gives guests a chance to browse through a large inventory of products, including flatware, china and home accessories, and find gifts that fit within their budgets. Read on for tips on setting up a bridal registry online.
Creating an Online Bridal Registry:

Create an account with an online store. You can set up a bridal registry online free of charge. You will need to set up the account with a unique username and password and save this information for later reference when accessing your registry.

Select products that you like. Browse through each department of the online catalog in the wedding registry to find the housewares, home accessories and gifts that you wish to receive. Highlighting and marking these items will make it easier for guests to shop for you and your partner in the gift registry.

Create a custom message for your guests. You can annotate certain items you add to your list in a particular wedding registry, while another wedding gift registry might allow you to leave a brief message about the colors, patterns and style of each item.

Save your registry information. Select "Save" to ensure all of your personal information and selections are now saved in the wedding gift registry. You will need to log into your gift registry each time you need to update or edit it.

Create your wedding guest email list. You will need to populate the online bridal gift registry email list with all of your wedding guests' contact information.

Send your online bridal registry invitation. Send out an electronic invitation through the bridal gift registry interface. This will notify all guests on your email list that your registry is ready for viewing and shopping.
Bridal Registry Tips:

Consider setting up a separate email account for guests to communicate with you about gifts and shopping from the wedding registry list.

Select products at several different price points so that guests have the widest selection of gifts to choose from when browsing the wedding registry list.

Make sure you read product reviews carefully to ensure you are selecting high-quality products that will last for several years.

Buy Gifts
Back to Guides Directory