How to Select the Perfect Jewelry Gift
by Brooke Bartlett
Published April 29, 2010 | Updated August 17, 2015
Maybe all that glitters isn't gold, but jewelry gifts will always delight and impress. To thrill a special person in your life, spend a little bit of time selecting the perfect jewelry gift. Choosing something dazzling and meaningful is easy when you pay attention to a few small details and match her or his personal style and interests. Let us help you find a necklace, bracelet, ring, or pair of earrings that will show your spouse, girlfriend, boyfriend, friend, or child how much you care.
Selecting Jewelry Gifts: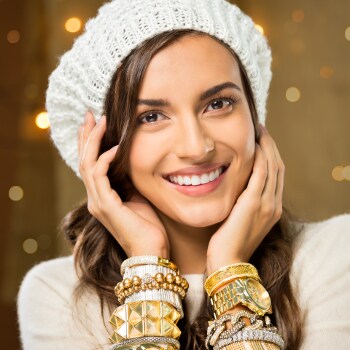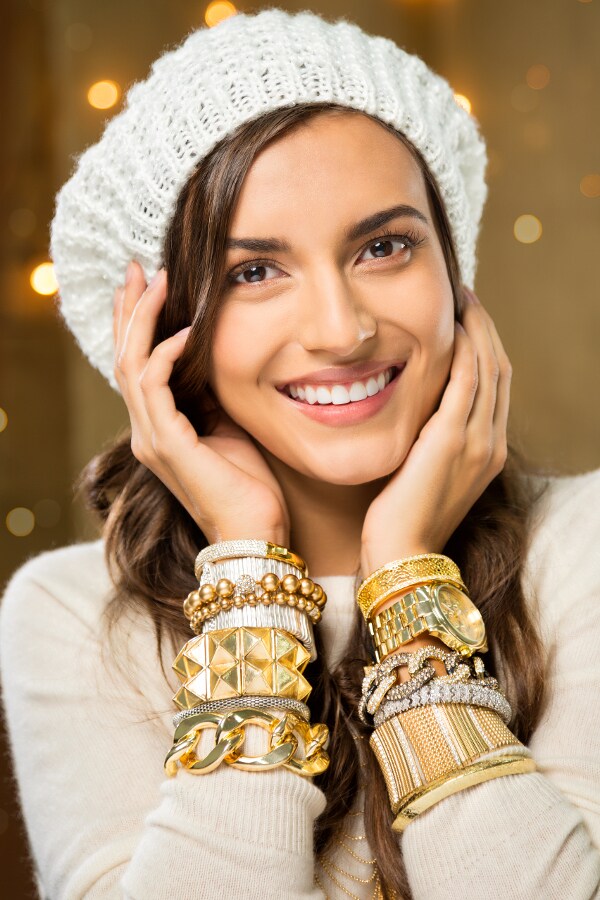 Shop Jewelry ▸
Choose a Jewelry Category

Selecting a jewelry gift is easier when you narrow down the choices by category. Necklaces and bracelets are good choices for almost anyone. Earrings are simple to shop for if you know that the recipient has pierced ears. Rings take a little extra thought because you will need to select the right size. Pins, brooches, and hair accessories are good options if you are not confident about sizing.

Consider Personal Style

It's important to be thoughtful of style when selecting a jewelry gift. If your wife has a simple, classic fashion and wears conservative business suits to the office and slacks on the weekend, she might appreciate an elegant gold bangle bracelet or simple diamond stud earrings. If your daughter enjoys rock music and expressing her personality in a loud, trendy way, consider giving her a bold, colorful cocktail ring or chunky gemstone necklace. If your girlfriend has an exciting, ever-changing wardrobe, select something versatile, like a large pair of hoop earrings or a long strand of pearls.

Learn the Recipient's Interests and Hobbies

As with any gift, jewelry is always better when it is meaningful. Put a little thought into the jewelry you are selecting, rather than opting for an extravagant, generic piece. An equestrian might appreciate horseshoe earrings, for instance, while a young ballerina might like a necklace that ties with a satin bow. Religious charms and birthstones can also make a gift personal. If you are selecting an engagement ring or other piece of jewelry that will be worn daily, be sure to choose something that will fit perfectly into the recipient's lifestyle.

Consider Symbolism

Jewelry can be used to say many things. Heart necklaces are the perfect example of showing your true feelings. There are also more subtle ways to incorporate meaning into a gift of jewelry. If your boyfriend was in the military, you could give him a dogtag pendant with a cross. A brooch with five stones, for instance, can represent five years of marriage, and a necklace with the birthstones of her children will be very special to any mom.

Personalize Your Gift

Engraving a jewelry gift is a great way to make it special. Adding a meaningful engraving to an engagement ring, diamond bracelet or heart necklace pendant will personalize the item and remind your loved one of an occasion or special event. Be sure that you are confident in the fit and style of the jewelry item, as personalized jewelry cannot be returned.