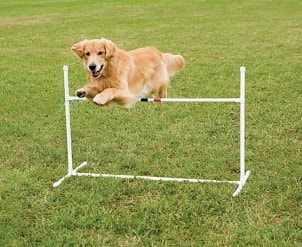 There's no doubt about it: Pets love to have fun. Pet toys are a great way to make sure your pet is enjoying itself as much as possible. Pet toys are available for all kinds of animals, from big to small. Your pet will be thrilled with the right pet toys for his size and breed, but the wrong toys can bore your animal and even threaten its health. Fortunately, finding excellent toys for pets isn't difficult at all. With a few considerations, you'll be able to pick the perfect pet toy for your animal companion. Are you in the market for pet animal toys? Take a look at the article below to learn how to select pet toys.
Selecting Pet Toys:

Type of pet: The enormous variety of pet supplies available means there's a toy for every type of animal. This means that you don't have to buy a dog toy, like a chew bone, for your cat or a cat toy, such as a catnip ball, for your new puppy. Before you start looking for pet toys, think about what type of pet you own and what sort of animal toys would be best for it.

Consider size: When you're looking for pet toys, think about your pet's size. A toy that's too big for your animal will be useless, while a toy that's too small may pose a choking hazard. Shop for toys for pets of the appropriate size, and make sure all your pet supplies are durable enough to withstand daily play.

Remember environment: The environment your pet inhabits will have an impact on the type of pet animal toys it can enjoy. For example, an outdoor pet toy that can be thrown and chased may not be a wonderful idea for an apartment-dwelling pooch. Similarly, dog toys and cat toys that don't do well in several weather conditions should be avoided for outdoor pets.

Achieve goals: Different pet toys can help your pet meet different goals. If you need something that will keep your pet busy and out of mischief, find an animal toy that will help curb bad habits. If your pet needs some exercise, think about an outdoor pet toy that will get her moving. If you have a new pet in your home, look for interactive pet toys that let you and your pet play together. Playing with your dog or cat with interactive pet toys helps create a bond and relationship of trust between pet and owner.

Buy Pet Toys
Back to Guides Directory