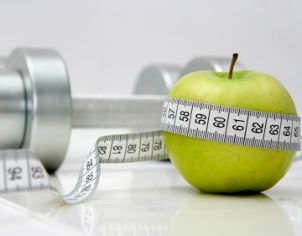 Good health is within everyone's reach, but you may need a little guidance to get there. Fitness books are available for all types of physical fitness goals. From responsible nutrition guides to specific exercise books, there's a book on the topic you're interested in. Here are some guidelines for selecting fitness books that may work for you.
Selecting Fitness Books:

Think about your goals. There are books available for virtually every health aspiration. Before you begin your search, consider which part of your health regime you would like to improve. Maybe you're looking for help constructing a healthful diet plan that won't leave you feeling hungry; search the nutrition books for something that will help you reach your goals. Maybe you need to start exercising. Ease into a new workout with a book for beginners that will introduce you to fun, productive routines. You can search for exercise books with detailed plans that will take your workouts to the next level.

Look to the experts. Fitness experts constantly review fitness books and authors. When you're trying to select a book for yourself, consider the opinions of those in the know. Books by nutrition experts, doctors, and scientists will often provide you with more in-depth information to help you improve your health in a consistent and results-oriented manner. Experts on the cutting edge of the fitness industry will also have the most up-to-date information and recommendations.

Get recommendations from your doctor. No one knows the state of your health better than your own physician. Next time you're in for an appointment, ask for ideas on books that will address your specific concerns. Many doctors will even answer questions like this by email, in case you don't want to go in for an office visit.

Read reviews for insight. You might also consider checking book reviews by others who've read a book you're considering to get a good idea of what you'll find inside. Reading book reviews is a great way to crowd-source your fitness book decisions.

Do your homework. Find a few fitness books that may help you in your quest for improved health. Once you've selected a handful, research and compare them. Look at the details, such as the authors' experience and the books' individual plans. Once you've compared the books, select the one that will best fit your lifestyle, get to work, and don't forget to enjoy yourself.
What Do You Want to Do Next?

Shop for Exercise Books
Shop for Nutrition Books
See All Health & Fitness Books
See All Guides
Read More Health & Beauty Guides
Learn More about Diet