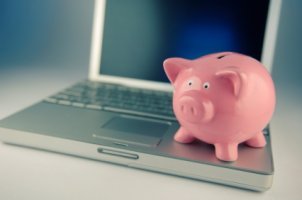 Bigger and better savings opportunities are available to shoppers enrolled in membership rewards programs. You can gain access to exclusive rewards programs through Overstock.com's Club O rewards program and start saving with coupons, free shipping and money back on every purchase. Once you're in, you can do a few things to take full advantage of the membership program's benefits. Here are a few tips on how to save with membership programs like Club O.
Taking Advantage of Membership Rewards Programs:

Subscribe to email alerts for exclusive offers. Like most membership rewards programs, Club O sends out exclusive emails to all of its members. After you sign up, you can customize your email preferences for new offers and event notifications. You'll also find news about offers and special events on the Club O page.

Grow rewards points and store credit. Club O Rewards is a membership rewards program which awards you 5 percent rewards back on every purchase. As your rewards increase, you can reward yourself by spending that sum on your favorite items.

Take advantage of the free shipping. Big savings with membership rewards programs come from free-shipping offers. Except for books, media, movies and games, you'll receive free shipping on every purchase with your Club O membership.

Buy selected products for bonus rewards. Increase the amount you save with many rewards programs by searching for bonus rewards products. Club O members can earn double or triple rewards on selected items.

Sign up for email coupons. Many membership rewards programs offer coupons by email, but Club O allows you to customize the type and frequency of the offers you receive. Sign up for email coupons and other offers to get percent-off deals on specific products or on everything site-wide through your membership rewards programs.

Watch for special Club O events. Our membership rewards program gives Club O members exclusive access to special events, such as members-only sales and extra rewards back on everything you buy, all over the site. Calendars for upcoming Club O Extra Rewards events are available on the membership program's page.

Join Club O
Back to Guides Directory