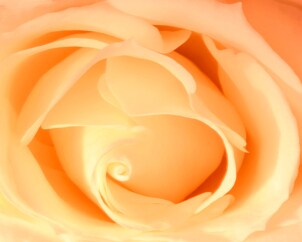 A wedding is a wonderful event in a couple's life together. Unfortunately, weddings can also be very expensive. Everyone wants a memorable wedding day, but in reality, spending more money won't make your wedding any more special. And on the other hand, saving money won't make your beautiful day any less special. Flowers are one area where you can save a lot of money if you do it smart. Here are a few of the smartest ways to save money on your wedding flower expenses.
Save on Wedding Flowers:

Buy local, in-season flowers. Instead of thinking in terms of what kind of flowers you want, focus on the color of flowers you want. If you insist on having peonies in September, you will spend triple the amount that you would if you chose a similar color of blooms from flowers that are in-season. If you absolutely must have out-of-season flowers at your wedding, use them only in the bridal bouquet and choose in-season flowers for the rest of the arrangements.

Re-use your ceremony flowers at your reception rather than buying separate arrangements for each location.

Instead of decorating the aisle with flowers, use ribbon. If aisle decorations are not all that important to you, skip them all together.

If you're having a spring, summer or even, in some cases, a fall wedding, choose a naturally beautiful outdoor location and let nature provide the decoration for free.

You can save a hundreds of dollars on table centerpieces if you can come up with a creative way to combine multiple expenses, such as the wedding favors and table decoration. Here are a few great ideas to get you started:
Go green: Place a small, 2- or 4-inch potted plant (such as an herb or a succulent plant) at each person's plate. If you arrange a name card in each plant, the potted plants are actually doing triple duty by acting as wedding favors, table decorations and name card holders all in one. Your florist can order the plants for you, or you can go to your local garden store and get them yourself.

DIY: Enlist the help of your family and friends to make your own centerpieces. Purchase some inexpensive glass bowls, basins or vessels, fill them partially with water. Add a couple floating votives, one or two inexpensive blooms such as Gerbera daisies, slices of lemon, lime, orange or grapefruit, or any combination of these things to make a beautiful and inexpensive floating centerpiece.

Favors and photos: Combine your wedding favor expenses with your photography expenses and make them into a creative table decoration. Purchase some small, decorative boxes at your local craft store and fill them with candy. Place a box next to each guest's plate. In the center of the table, place a few disposable cameras. You can get creative and decorate the cameras any way you like. Let your guests take pictures of each other with the disposable cameras and take home their box of sweets at the end of the night. Hiring a professional photographer is definitely still recommend, but with the help of your guests, you might be able to cut down how many hours you book your photographer for.
You've heard of flourless chocolate cake but have you heard of a flowerless bouquet? It may sound strange, but opting for a non-traditional, non-floral bridal bouquet is becoming quite popular. A small, handheld posy of silk flowers and feathers makes a unique and elegant statement, and unlike live flowers, it's something you can keep forever to remember your special day.

Buy Wedding Flowers
Back to Guides Directory