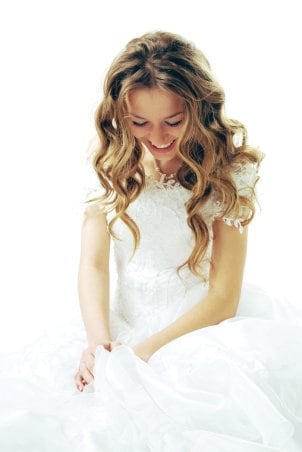 Every couple wants the wedding of their dreams but actually doing the necessary wedding planning can be a nightmare if you don't know what you're doing. When planning a wedding, keeping to a preset budget is the key. Budgeting will help you track your expenses before they get out of hand. While budgeting and wedding planning may not sound like the most romantic part of getting married, it will make your big day far less expensive and stressful.
Planning Your Wedding Budget:

Before you do anything else, decide how much you can afford to spend. Deciding how much you can afford is a matter of having some open and honest discussions with your fiance, your parents and your fiance's parents (if they have offered to help pay). Figure out how much money you have to work with and then divide up the funds according to importance.

In order to delegate your funds, first decide which elements are the most important, which are the least important and which ones you can eliminate altogether. If the most important thing to you is sparing no expense on the wedding dress and tuxedo, allocate more funding for wedding attire. If the most important thing is a formal plated dinner for all your guests at the reception, focus your money on the catering.

The following is a general percentage breakdown of your total budget. The actual dollar amounts will vary depending on how much you have to spend. Whether you're planning a $25,000 wedding or a $5000 wedding, if you budget smart, you can have the wedding of your dreams.

Invitations: 3-4 percent

Wedding ceremony: 2-3 percent

Wedding attire (this includes dress, tux, accessories, make-up and spa treatments): 6-10 percent

Wedding reception (this includes venue rental, food, drink and cake): 48-50 percent

Photographer and videographer: 10-12 percent

Flowers and decorations: 6-8 percent

Music: 6-8 percent

Wedding favors: 3-4 percent

Transportation and lodging: 3-5 percent

Miscellaneous expenses: 5 percent

Breaking down your funds in this way can save you a lot of money. If you know how much you have to spend before you go shopping, you're less likely to overspend.

It is extremely easy to go over your budget if you don't keep track of your spending. Keep a written record of your budget and track all your receipts and spending in a spreadsheet. Make sure you have budgeted for unexpected expenses. You'd be surprised at how many of those there are.

Buy Wedding Planning
Back to Guides Directory