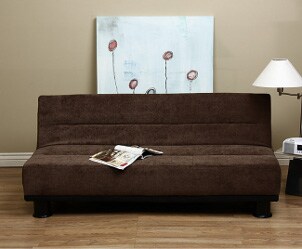 What does your ideal dorm room look like? Student living quarters are usually furnished with just an extra-long twin bed, a dresser and a desk. Check with your dorm about what other furniture you can bring in. You may be able to add quite a few things or even store some of the standard-issue pieces and replace them with your own. With a little creativity, you can personalize your generic dorm room to make it a more attractive, relaxing student habitat.
Design Your Dorm Room:

Take measurements and plan your layout. Make a rough sketch of your room, including the dimensions of the windows, the closet and the entryway. This will be your chance to develop a vision for your room. Sketching the layout will inspire ideas for your back-to-school list and help you select furniture that doesn't crowd your new living space.

Design your sleeping area with multipurpose furniture. Dual-purpose furniture adds functionality when you live in cramped quarters. A futon converts quickly from a couch to a bed, giving you comfortable seating that otherwise might not fit in your room, perfect for hosting a late-night study session. A loft bed combined with a computer desk takes advantage of vertical space.

Leave room for small appliances. Plan for space on your desktop or dresser for small appliances that you'll use often. A coffee maker may be your favorite appliance when you have an 8 a.m. algebra class; a small, single-cup coffee maker won't take up too much room. Getting a cold energy drink from your mini-fridge is easier than heading to the cafeteria when you're in the middle of cramming for finals; try choosing one that fits under your desk or even in your closet. If your dorm allows them, bring in a microwave small enough to fit on the corner of your desk, so you can heat popcorn and noodle cups.

Maximize vertical space for additional storage. Take advantage of your door as a space to hang organizers for shoes and toiletries. Hide books and school supplies in a coffee table with ample drawers. You can also elevate your bed with risers to open up several cubic feet of storage.

Choose seating that is collapsible or portable. When chairs and cushions can simply be tucked away, your room will seem less crowded. Floor pillows and beanbags will make hard floors bearable to sit on, and you can move them into a corner or stash them under your bed until you need them. A few folding chairs will give you more seating for friends, and it is easy to store them out of the away.

Buy Furniture
Back to Guides Directory