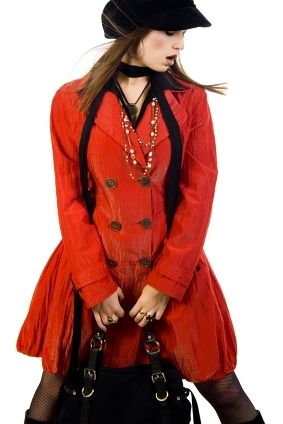 Carrying around a shoulder tote bag can pose a few problems. You may need a large shoulder bag to hold all the items you take with you when you're out and about. But if you just toss them all into the over-the-shoulder bag, you may not be able to find an item when you need it. Dumping everything into one compartment can also make your shoulder tote bag heavy and hard to carry. So take a few minutes to organize your shoulder bag. Storing every item in its own easy-to-access spot makes it a lot easier to find things quickly. A large shoulder bag with pockets and zipper compartments is ideal.
Straighten Your Shoulder Bag:

Decide what items you need to carry with you. Some women need only keys, identification and a credit card. Others carry their phone, makeup, medications, wallet, organizer, checkbook, camera and more. The more items you carry, the more pockets you will need in your shoulder bag. Give each small collection of similar items its own home in your over-the-shoulder bag. If you have a lot to carry, consider buying a messenger shoulder bag, which has plenty of pockets and wide straps to make carrying the bag easier.

Select your most used items. Your keys and phone should be in the easiest-to-access areas of your messenger shoulder bag. If you have a front pocket, this is the best place for these two essentials because you can reach for them often. If your leather shoulder bag lacks a front pocket, you may want to purchase a small carabiner to latch your keys to a clip or a handle on the bag.

Secure your money. Your next most accessible item should be what you use for payment. Whether you carry a wallet or just a debit card, make sure it is in a secure but easy-to-reach spot in your purse, especially in a small shoulder bag. Keep your identification with your money.

Put all cosmetics into a clear, waterproof case. Not only will this keep them organized, but it also will prevent other items in your leather shoulder bag from being damaged if your lotion or lip gloss leaks. Using a clear case will help you see what you need so you can grab it quickly, especially in a black shoulder bag.

Protect your electronics. Place your MP3 player or any other portable device into its own protective case and keep all electronics away from makeup in a small shoulder bag. These items can be easily damaged and usually come with ear buds that can get twisted and tangled if not confined in a hobo shoulder bag.

Hide your personal items. Whether you must carry medicine or personal hygiene items, make sure they are out of sight. Most canvas shoulder bags come with a small interior pocket that is perfect for storing personal items. If your black shoulder bag does not have such a pocket, purchase a small case with a zipper or latch to store personal items.
Shoulder Bag Tips:

If your canvas shoulder bag is divided in half, use one half for more important items, such as a wallet and checkbook, and the other half for things such as makeup and tissues.

If you carry a mirror, use one with its own case or cover to prevent breakage, especially in a hobo shoulder bag.

Buy Shoulder Bags
Back to Guides Directory