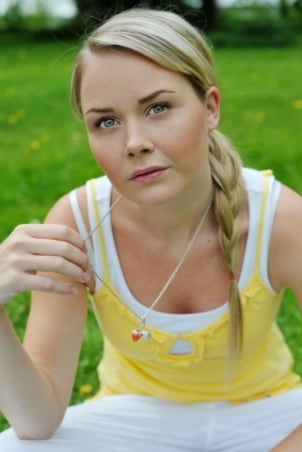 An extensive jewelry collection is the desire of most women. Not only is jewelry valuable, but it can also make your wardrobe seem so much larger than it really is. Necklaces transform outfits of every variety, making them one of the most desirable pieces of jewelry to have in your arsenal. To expand your collection of necklaces, look to pendants. Mixing and matching necklaces and pendants helps you to get the most out of each individual piece. Inject creativity into your daily routine with these tips.
Wearing Necklaces and Pendants:

Choose a variety of necklace materials. Necklaces are available in a range of materials. Stock up on metal chains made of yellow gold, white gold, platinum, sterling silver and even stainless steel. Each metal offers a different look and style. Consider necklaces made of leather, ribbon and beads. Having a range of necklaces to wear with your pendants brings a lot of diversity to your jewelry collection.

Experiment with length. From chokers to belly button-length strands, necklaces of varying lengths will make your jewelry collection shine. Petite pendants are often worn on short necklaces, but you can mix it up by grouping several small pendants on one long chain. Larger pendants swing gracefully on long ribbons, but they also make a dramatic statement when worn on a short chain.

Throw gemstones into the mix. If you're tired of the same old sterling silver hearts and gold butterflies, it might be time to try gemstone pendants. Gemstone pendants may sound like they are only for celebrities and wealthy widows, but gemstones can enhance your jewelry collection instantly. Gemstones are no longer unattainable for someone on a budget. Look for unique gemstone pendants that incorporate jade, marcasite, quartz and opals or choose traditional gemstones such as rubies, sapphires, diamonds and pearls.

Mix silver and gold. Many jewelry and fashion purists will tell you not to mix your gold and silver jewelry, but modern style is versatile enough to break all the old rules. Hang a cluster of silver and gold pendants on a gold chain to create a striking necklace that goes well with jeans, suits and dresses.

Buy Pendants
Back to Guides Directory