How to Measure Yourself for a Men's Suit
by Staff Writer
Published April 29, 2010 | Updated June 11, 2015
A great suit is one of the most important pieces in a man's wardrobe, and the key to looking good in a suit is the fit. Before you buy a men's suit, you will need to take several measurements for both your jacket and trousers. Taking these measurements beforehand will save you a lot of time when you compare sizes and fits of men's suits. These tips will ensure that you get a suit that looks and fits perfectly.
Measuring Yourself for a Suit: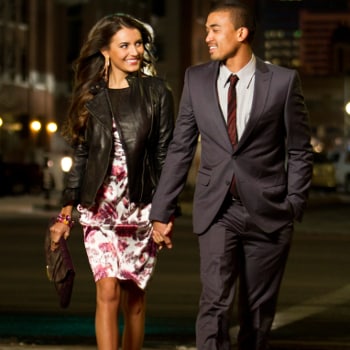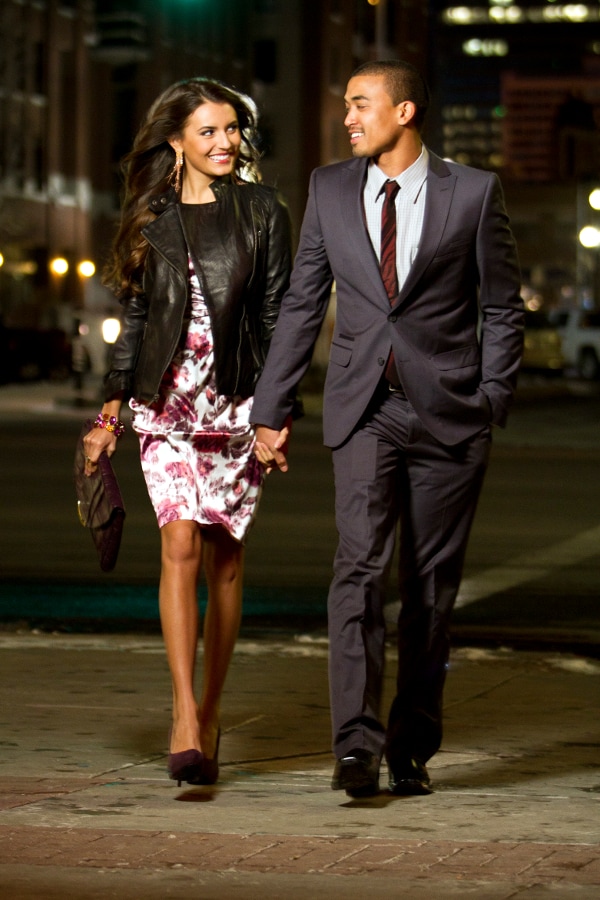 Shop Men's Suits ▸
Things You'll Need
Measuring tape
A friend to help
Measure Yourself for the Suit Jacket

You'll need to know the width of the widest part of your torso, which is just under your arms and across the chest. Don't hold your breath while measuring, or you could end up with a tighter suit jacket than you intended. However, don't measure too loosely, either. This measurement is important to determine your suit size.

Determine Your Height in Feet and Inches

The chest measurement plus the height will determine whether the suit will be a short, medium, or long. For example, men under 5'7" with a chest measurement of 36 inches to 46 inches should purchase a short suit, while men between 5'7" and 5'11" with a chest measurement of 36 inches to 54 inches should try a regular suit. Men who are 6 feet tall or taller will need to purchase a long suit.

Measure Your Waist for Your Pant Size

The pants will normally rest around the belly button, so start measuring around your torso at the height of the belly button. Stick a couple fingers between the measuring tape and your body, so the fit won't be so tight. When you sit down, you'll need that breathing room.

Find Your Inseam Measurement

Wear a fitted pair of pants when you're doing this to get a better measurement and stand with your legs apart. Take the measuring tape and measure from the crotch to the bottom of the shoe, so the pants won't be too short or drag on the floor. You won't be able to take the measurement properly if you try to do it yourself, so get someone to help you find the measurement at the shoe level.

Measure Your Seat

Make sure that the measuring tape includes the widest part of the buttocks. Don't hold the tape too tightly or too loosely -- just enough that you can fit two fingers between the tape.

Calculate Your Sleeve Length

Start from the shoulder seam and measure to about two inches below the wrist. Most suit jackets are fitted using the standard formula of chest width and height, but in case you have different proportions, this measurement could be useful.
Men's Suit Measurement Tips
Record the measurements in both inches and centimeters if your tape measure has both options. This will make it easier to purchase a suit online from a different country.
Most suit pants come unhemmed, so you will need to take them to a tailor to have the hems sewn. Take your suit jacket with you, too, so the tailor can make any minor adjustments needed to get an exact fit. This is essential to making any men's suit look just right.