How to Measure for a Women's Swimsuit
by Stephanie Petersen
Published June 17, 2010 | Updated June 12, 2015
Since your swimsuit is meant to fit right against your body, choosing the right size is essential. However, when you're online shopping for women's swimwear, finding the perfect size can be tricky. What do you do when you can't try a swimsuit on? Just measure yourself! Here's how to get an accurate measurement, so the swimsuit you order will be more likely to fit when it arrives in the mail.
Find Your Swimsuit Size: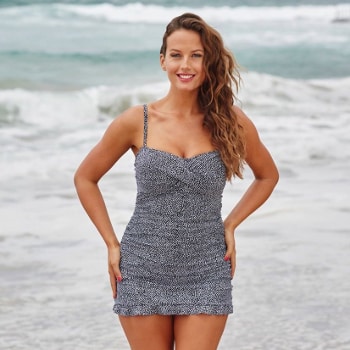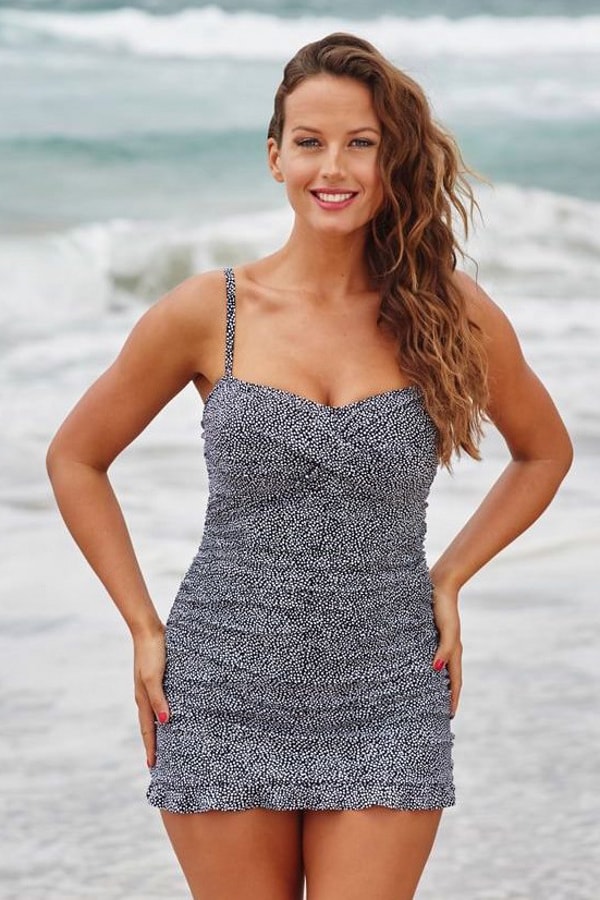 Shop Women's Swimwear ▸
Use a Cloth Measuring Tape

A cloth measuring tape is the secret to online clothes shopping success. With each measurement, you'll need to make sure the measuring tape is smooth and not twisted. Hold the measuring tape snug against your body, so it doesn't slip, but make sure it's not so tight that it pinches or squishes your skin.

Measure Yourself While Wearing Your Underwear

If you measure yourself in your underwear in front of a mirror, you can see what you're doing. You can also have a friend help you. Don't try to measure for swimwear over clothing; those measurements will not be accurate. Don't hold your breath while you measure; just breathe naturally.

Measure Your Waist

Bend to one side; the crease is your natural waistline. Measure your natural waist with the measuring tape snug against your body and parallel to the floor.

Measure Your Bust

Again with the measuring tape snug against your body and parallel to the floor, measure around the fullest part of your bust.

Measure Your Torso

Starting at one shoulder, wrap the measuring tape down your body, between your legs, and back up your back to the point where you started.

Find Your Measurements on This Chart

Round your measurements up for most swimwear; round down only when you're shopping for athletic or racing swimsuits. If your bust measurements and waist measurements are very different, you may want to shop for swim separates. That way, you'll be able to choose a top and a bottom that each fit perfectly.
Women's Swimwear Sizes
| | | | | | | | |
| --- | --- | --- | --- | --- | --- | --- | --- |
| Suit Size | 4 | 6 | 8 | 10 | 12 | 14 | 16 |
| Standard Size | Small | Small | Medium | Medium | Large | Large | X-Large |
| Bust | 33" | 34" | 35" | 36" | 38" | 39" | 41" |
| Waist | 25" | 26" | 27" | 28" | 29.5" | 31" | 33" |
| Torso | 58" | 59" | 60" | 61.5" | 63" | 64.5" | 66" |