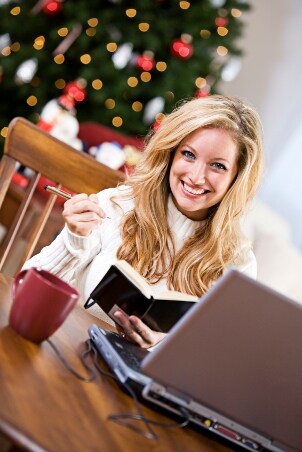 If you feel like you don't always get the most out of Black Friday specials, this could be the year you get it right. Once the day-after-Thanksgiving sales begin, the rush is on to get the very best deals on the very best gifts. It can be overwhelming. These tips on making the most of this major shopping day will only improve your chances of putting Black Friday specials to work for you.
Black Friday Shopping Tips:

Have your list ready: Black Friday specials will be marketed to you with shocking zeal. Retailers put everything they have into showcasing their deals and impressing customers. It will only stress you out if you buy every single video game system, sheet set, and kitchen appliance and then have to decide who to give these gifts to. Be ready for the Black Friday sales by making your holiday gift lists early. Sit down and make a list of everyone you would like to shop for and make notes of gift ideas if you have them. You should also make a list of items that you are hoping to buy for yourself, including electronics, housewares, and clothing. Using a list will help you keep holiday stress levels down.

Stay home and shop online: If you just can't bring yourself to bundle up and wait in line early in the morning on the day after Thanksgiving, consider online Black Friday sales. Brick-and-mortar stores aren't the only ones offering amazing deals. Some online sales start at midnight on Thanksgiving, while others will run all weekend and into Cyber Monday.

Read the Black Friday ads: Whether you have the ads sent to your email inbox or you read them in the newspaper, you'll want to have an idea of which products are going to be on sale at which retailers. You can cross-reference the ads with your gift lists to figure out where you'll best spend your time.

Think beyond the holidays: You can make Black Friday specials work for you by really planning ahead. If you have your holiday lists filled out, make birthday lists or shop for items you will use next year. Now is the time to really stock up on things you'll definitely need. Just be sure to know ahead of time what you want to buy, or at least which shopping categories will be the most useful for you, so you can focus on the sales that will benefit you and your family.
What Do You Want to Do Next?

Shop Our Black Friday Online Sale
Try Our Gift Finder
Buy Gift Cards
See All Guides
Read More Online Shopping Guides
Learn More about Holiday Shopping