by M.S. Beltran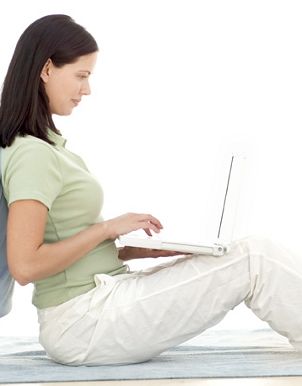 Things You Need:
Computer
Digital scrapbooking software
Photos
Photo editing software
Paper
Printer
Photo album
If you want a nice way to display your photos but don't have the time to fuss with glue and paper punches, then step into the 21st century with digital scrapbooking. Digital scrapbook offers many benefits: It's cheaper, less time-consuming, requires less storage space and offers a much easier cleanup than making a photo album the old-fashioned way. You can also save pages forever in case you need to reprint them or make multiple copies to share with others.
Making a Digital Scrapbook:

Purchasing your digital scrapbooking software will take a bit of careful consideration. Many different types of digital scrapbooking software are available today. Some will be specifically engineered to be very user-friendly, while other programs will be more advanced for professional results. Your computer experience can help you determine which software to purchase. Also consider the style of the software and decide if it will help you to create the scrapbook pages you desire.

Selecting your photos and uploading them to your computer is an essential part of the process. Before you can do any scrapbooking, you have to have your photos handy. If you have a digital camera, you may have already uploaded your photos to your computer. If you are using old photos, then you need to upload them to your computer using a home scanner or have them put on a CD-ROM at a photo processing store.

Depending on your digital scrapbooking software, making your scrapbook pages should be a simple process. Although software for making digital scrapbook pages does vary, your program should be user-friendly and self-explanatory. It might also include a tutorial for your convenience. You will need to select a page layout and theme, and then add your photos. Once you have added your photos, you will be able to add embellishments and decorations to your scrapbook pages. You might also like to add page titles, journal entries or photo captions. When you have a page that you are happy with, be sure to save it. You might also consider saving your scrapbook page after each change and new step that you complete, just in case.

Sharing your digital scrapbooking pages is easy and fun. Once you have finished your scrapbook page, you can share it on the Internet by uploading it to a Website or blog or sending it to your friends and family through email. You can also print your digital scrapbook pages and add them to a photo album. When you print your digital scrapbook pages, consider adding additional embellishments and special touches that you weren't able to add through the digital program.
Scrapbooking Tip:

Consider editing your photos before adding them to your digital scrapbook. Use photo editing software to reduce red-eye, crop the picture or change your photos to black and white. Photo editing software comes with most digital cameras and may also be included with your digital scrapbooking software. It is also quite affordable to purchase, especially if you choose a basic program.

Buy Digital Scrapbooking
Back to Guides Directory