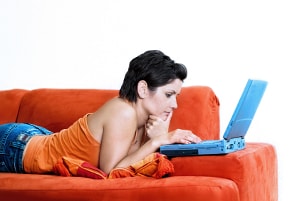 Things You Need:
Your computer or laptop
Functioning display, keyboard and mouse
USB-based external hard drive (optional)
As software becomes more complex and more multimedia-based content becomes available on the Internet, the space on your hard drive can fill up quickly. If you create your own content, such as videos or music, sufficient hard drive space is absolutely necessary to back up your data in case it is ever lost or compromised. Having enough space on your hard drive also allows the computer to run more efficiently, as performance can be compromised as free hard drive space becomes scarce. This article will help you determine how much space is left on your hard drive and whether you need to add an external hard drive to your system. If an external hard drive is necessary, you will also learn what to look for in one.
Evaluating Your Hard Drive:

Gather information on your hard drive. Consult your computer user manual or help program to learn how to view your computer system's information and properties. Often, you can learn the hard drive's properties by clicking on the local hard drive icon. Specifically, you're looking for "space available" or "free hard drive space." You may also learn what percentage of your hard drive is currently being used and how much hard drive space is open.

Evaluate your numbers. If you have 5 percent or less space available, you may want to think about increasing your hard drive space with a USB-based external hard drive.

About external hard drives:

Your computer has an internal hard drive, located inside the computer tower, which stores the computer's operating system and other files.

An external hard drive sits outside the computer tower and typically connects to the computer through a USB cable or Firewire cable.

An external hard drive makes large amounts of data portable.

An external hard drive is more portable because it isn't built into the computer.

External hard drives are used to expand storage capacity, back up files or even back up your entire operating system in case your main system is infected by a virus or shut down due to component failure.

Expand your memory. If your computer is running low on hard drive space or if you feel like you want the portability and security of backing up your files, an external hard drive may be the solution. Be sure to select an external hard drive that is compatible with your computer. Look for an external hard drive that uses a connection type compatible with your computer. Also, be sure you read the user manual to learn how to properly back up your sensitive files.

Buy External Hard Drives
Back to Guides Directory