How to Hook Up a Portable Dishwasher
by Angela Tague
Published April 29, 2010 | Updated August 11, 2015
Cozy kitchens can have all the conveniences of large kitchens. Just because your kitchen is small doesn't mean you can't enjoy large appliances, like dishwashers. Portable dishwashers are a convenience for small kitchens. When there isn't enough cabinet space to begin with, it's hard to justify installing a dishwasher and losing even more storage areas. Portable dishwashers are convenient and simple to hook up, and they even create an additional work surface for your kitchen. Since they roll on casters, portable dishwashers can easily be stored out of the way until they are ready to be used.
Connecting Portable Dishwashers: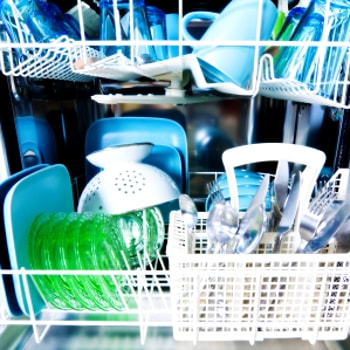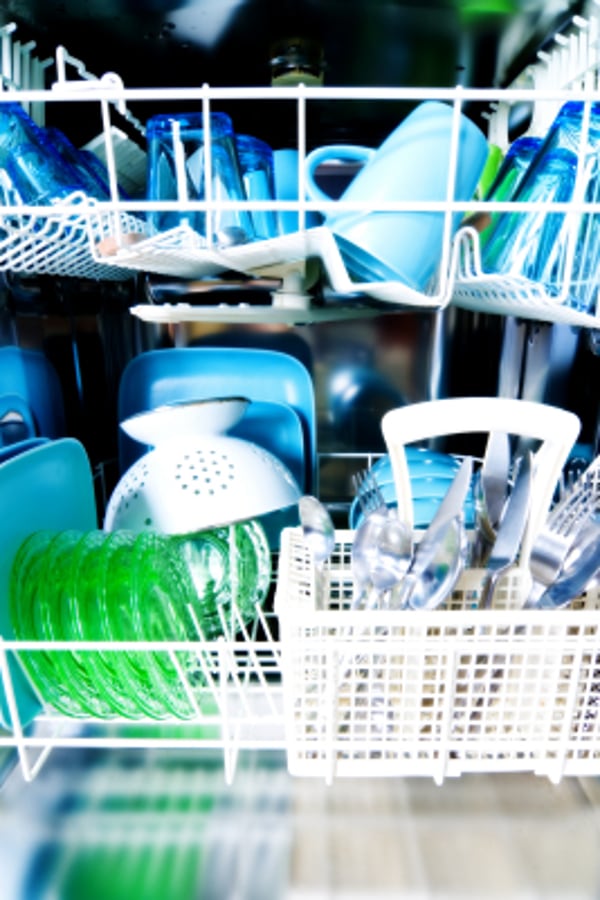 Shop Dishwashers ▸
Things You'll Need
Pliers
Wrench
Remove Faucet Screen Filter

Use pliers or a wrench to loosen the piece and twist until it comes off. Store this filter in a safe place so that you can use it again when the portable dishwasher is not in use.

Get the Dishwasher in Place

Roll the portable dishwasher up to the kitchen sink. Place the backside of the dishwasher against the front of the sink, so the door opens into the kitchen. Find the electrical cord tucked into a recessed area of the back of the dishwasher. Plug in the dishwasher.

Connect to the Faucet

Pull the water hose from the recessed area of the back of the dishwasher. Extend the hose so that it reaches the end of the water faucet. Hold the end of the water hose up to the faucet and gently pull back on the plastic collar. Allow the hose to click into place on the faucet and release the plastic collar. Give the hose a gentle tug to make sure it is secured to the faucet.

Turn on the Hot Water

Water will not begin to fill in the portable dishwasher until the unit is turned on. Fill the dishwasher with vertical items such as plates, cookie sheets and lids on the bottom rack. Use the top rack for glasses, bowls and mugs.

Let It Run

Close the front door of the portable dishwasher and select the wash cycle needed. Turn on the portable dishwasher and allow the cycle to run its course. When the wash cycle is complete, turn off the hot water and remove the water hose from the faucet. Allow excess water to drain into the sink from the end of the hose.

Put It Away

Unplug the unit and put both the electrical cord and water hose back into the recessed area of the dishwasher. Roll the unit to its storage area until it is needed again. Replace the small filter screen on the end of the faucet if the dishwasher will not be used for an extended period of time.