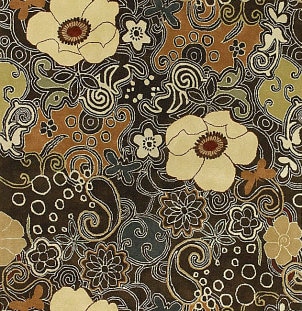 The living room is often the hub of family entertaining and gatherings. Make the room cozy and friendly to all ages of family members by accenting the floor with square area rugs. Placed on hard floors or worn carpet, square rugs provide a soft play area for children and pets. Decorative area rugs also unify colors in the room, add texture to the decor and provide a focal point for guests.
Instructions:

Choose the best rug size. Decide if the square area rug should cover the majority of the living room floor or simply accent an area or piece of furniture. A large square area rug can be used to hide stained carpet or worn high-traffic areas in the living room. Small area rugs can protect hard-surface floors from potential scratches from furniture legs.

Coordinate colors with an area rug. If your living room has an eclectic mix of color and style, use an area rug to coordinate the look. Determine the four most dominant colors in the room and choose a square area rug reflecting those hues. Look at the colors in the sofa, window treatments and walls for ideas.

Center an area rug in an open space. In front of the television or sitting area, use a square area rug as a soft and warm space for children. Infants and toddlers can use the space to play, while older children can sprawl out to play video games or watch a movie. Thick-pile area rugs help absorb noise and keep children off cold floors.

Make the space seem larger. Open up the look of a small room by using a small, square area rug woven with light colors and wide geometric patterns. To make an overly large room look smaller, choose a large, dark-patterned area rug.

Use rugs to group furniture. Define a special reading nook with its own square rug. Place a comfortable reading chair, small book case and lamp on a square area rug near a window or corner. Allow the rug to group the furniture, creating a defined area in the living room.
Warnings and tips:

Multiple square rugs can be used in a living room. Coordinate them with long, rectangular runners in high-traffic areas. For best visual placement, don't allow rugs to overlap or touch each other.

Be safe and keep area rugs a minimum of 2 feet away from a fireplace.

View All Area Rugs
Back to Guides Directory