by C.M. Mackenzie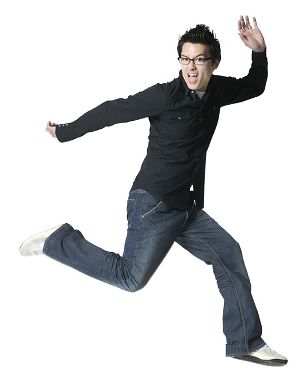 Things You Need:
Shoe brush or sponge
Mild soap
Shoe polish or cream
Shoe protectant
Soft cloth
Towel
With weight lifting, walking and jogging, gym shoes must withstand a lot of wear and can become dirty quickly. Proper cleaning will not only make women's athletic shoes and men's athletic shoes look their best but may also make them last longer. If you wear your gym shoes mainly for workouts indoors, a good cleaning once every two weeks should be sufficient. If, on the other hand, you wear athletic shoes outdoors, you may need to clean them once a week or more frequently to remove soil and grass stains. Cleaning athletic shoes, however, does not require much time or equipment.
Cleaning Gym Shoes:

Shake shoes upside down to remove lint or dirt. Use a shoe brush or a clean kitchen sponge to remove loose dirt from the outside of the shoes. Remove the shoe laces and set them aside.

Mix cool water and a mild soap. Use about one small drop of soap or detergent per cup of water and stir the mixture in a large bowl.

Rinse out the sponge in cool water. Wipe the shoe again to remove excess soap. Dry leather or vinyl athletic shoes with a towel. Let canvas shoes air dry.

Apply shoe polish or shoe cream if needed. Only use shoe polish on vinyl or leather parts of your gym shoes. Buff these areas with a soft cloth.

Spray leather, suede or vinyl shoes with a shoe protectant. Apply the formula after the shoes have dried. This will keep them cleaner longer.

Replace the shoe laces. If laces are dirty, you can either use new laces or soak the old laces in water and laundry detergent. Rinse them and allow them to dry before reusing them.
Tips:

If your gym shoe soles are very soiled, clean the soles before cleaning the rest of the shoe. Pour water and a few drops of mild soap in a shallow pan. Place the shoes in the pan to soak the soles. Make certain the water does not come up past the top of the soles. After the soles have soaked for 20 to 30 minutes, use a shoe brush to brush the grime off of the soles.

After wearing your gym shoes, store them in an area with plenty of air flow. This helps shoe insoles dry faster, preventing odor. If odor is a frequent problem, sprinkle the insoles with deodorizing foot powder or baking soda.

Do not completely immerse gym shoes in water. Doing so will damage the fabric and may weaken stitching or loosen the adhesive.

Damp cleaning can ruin suede. Use a suede brush or toothbrush to clean dirt from suede. For severely soiled suede, you can also use a suede shampoo.

Buy Shoes
Back to Guides Directory