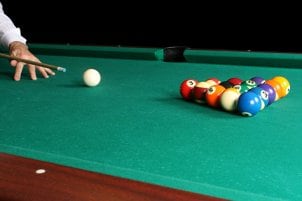 When you're ready to add a new game table to your recreation room, you'll need to make sure you have all the facts straight. Playing table sports is an excellent way to spend time together as a family or with your buddies. There are many different table games to choose from, so making sure you pick the right one for you, your friends and family is vital. A high-quality game table will last you and your family a long time and help make memories; however, with so many different types of game tables to choose from, you need to make sure you pick the right one. Keep reading for more information on how to choose the right game table for your home and you're sure to find the perfect match.
Choosing a Game Table:

Measure the room's size. In order to get the best experience possible, you'll need to make sure that your recreation room has enough space for your new game table. If you've decided on an electronic basketball game, you'll need to make sure that your ceiling is high enough for the basketballs to make it into the hoop. If you decide to buy a billiards table, you'll want to find out if you have enough room to comfortably maneuver your cue stick. Measure the length, width and height of your recreation room to make sure the game table of your choice will fit comfortably.

Consider who will play with the game table. Take into account the ages and skill level of those family members who are going to play with the game table. In all likelihood, a younger child won't have the height or skill necessary to play with a billiards table but would do quite well and probably have more fun with a foosball table or air hockey table.

Consider product perks. Investing in a high-quality game table is an important decision. Your table will last you for many years. You may want to invest in a game table that can accommodate different table games. Why not invest in an air-hockey table that can also become a foosball table, or a billiards table that can transform into a ping-pong table? Get the most from your money with an interchangeable game table.

Buy Table Games
Back to Guides Directory