How to Choose the Best Down Comforter
by April Sanders
Published April 29, 2010 | Updated July 2, 2015
Thick, warm, and luxurious, down comforters will keep you warm on even the coldest winter nights. They are an investment, so it's important to choose one that best fits your preferences and sleeping style. They come in a variety of styles, and what's best for one person may not be best for another. Take the time to determine exactly what you are looking for in a down comforter before you choose one.
Choosing a Down Comforter: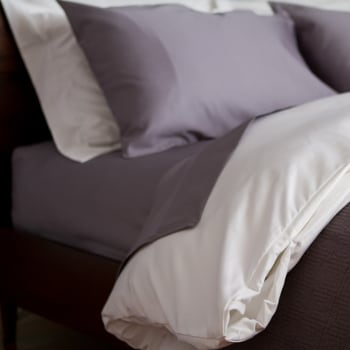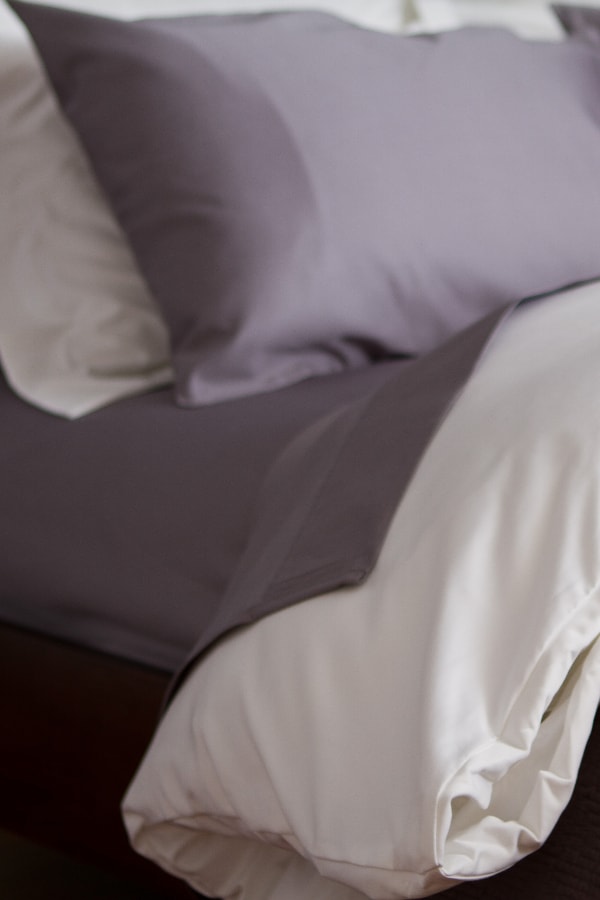 Shop Down Comforters ▸
Set a Budget

Determine how many down comforters you need for your home and how much you want to spend on each one. Keep in mind that, the more you spend, the longer your comforter will probably last.

Select a Filling

Down is a natural insulator found beneath the feathers of waterfowl, such as ducks and geese. It is desired because of the lightweight, fluffy fill that provides warmth and comfort. Feathers have quills and provide some insulation, but are often used to add support. Goose down typically comes from larger birds and therefore produces a larger down cluster that is more resilient and durable than duck down.

Choose a Fabric

Some down comforters are made with linen while others are made with cotton. Consider the thread count as well. The thread count will determine how smooth the comforter fabric is. The higher the thread count, the softer and smoother your comforter fabric will be. Higher thread count does mean the weave is tighter, however. If you get hot when you sleep, you may prefer the air flow that comes with a lower thread count.

Choose a Thickness

Down comforters are rated with a fill power, a number that indicates the amount of filling in the comforter, usually ranging from 525 fill power to 700 fill power. The higher the number, the fluffier the comforter will be. For a lighter weight comforter, choose one with a lower fill-power rating. Choose a higher fill power if you need extra warmth during the night.

Find a Well-Stitched Comforter

The filling in a down comforter can shift and bunch, causing it to become unevenly distributed. Higher quality comforters have stitching that prevents the filling from shifting, called baffle box stitching. With baffle box construction, there is stitching up and down as well as side to side on the comforter, creating squares that contain the down.