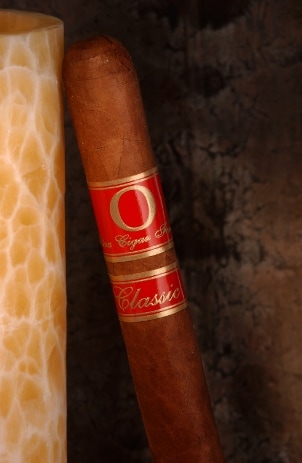 Flavors add spice to life, and flavored cigars are no exception. Your favorite flavored cocktail reminds you of that special bar where you first tried it. Holiday flavors bring memories of seasonal get-togethers flooding back. Uniquely-flavored candies spark memories of an exciting foreign vacation. Flavored cigars act in the same way, bringing a scent and a taste to celebrations and rituals. When you're shopping for humidors and cigars, consider trying a few new flavored cigars or flavored cigarillos. It's easy to choose the cigars and cigarillos that will evoke good memories years into the future when you follow a few simple tips.
Choosing Flavored Cigars:

Look to favorites: Flavored cigars and flavored cigarillos come in all your favorite flavors. If you love sweet cherry candy, then cherry cigars are bound to become one of your favorites. If chocolate is your thing, look for chocolate cigarillos to indulge in after a delicious meal.

Try a sampler: Flavored cigars are often available in sampler packs. These packs will include one or two of each cigar flavor so you can figure out which flavors and flavor families you prefer. Flavored cigar samplers also make luxurious gifts. Pair the gift with a handsome and useful humidor.

Match your beverages: If you love a cigar at cocktail hour, look for flavored cigars that will complement your favorite drinks. Whiskey-flavored cigarillos, cognac-flavored cigars and rum-flavored cigars are great choices for anyone who loves a cigar with a special beverage.

Flavor your coffee: Many flavored cigars are perfect for adding spice and flavor to your morning or evening cup. Hazelnut cigars and vanilla cigarillos will deepen your appreciation of fine coffees. Enjoy these cigars after a gourmet brunch on your veranda for a classic, romantic experience.

Go with the seasons: Some flavored cigars are better suited to different seasons. Apple cigarillos are fun for autumn, as are pumpkin-flavored cigars and cinnamon cigars. Peppermint cigars will help you celebrate all of the winter holidays in style. Orange and mango cigars are great for enjoying on the porch after a long summer day. Impress your friends with a collection of flavored cigars for every season and holiday party.

Buy Humidors and Cigars
Back to Guides Directory