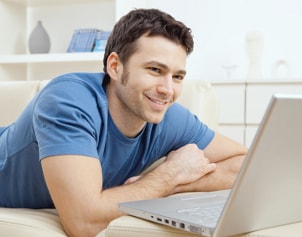 There have never been so many options for home and mobile computing. All those options mean that you're sure to find computers, laptops and tablet computers that will fit your style and habits. It also means that you have a lot more computer features and capabilities to consider. Here are some comparison points that you can use to narrow your choices between computers, laptops and tablets that examine the benefits of all three.
Features to Consider:

Portability: Of all computers, laptops and other portable devices, tablets may be the most portable with the most functionality in their size. Computers, laptops and notebooks can still be compact, but they will almost always take up more table and lap space than tablets during use.

Graphics processing: All types of computers have varying levels of graphics-rendering ability, which is important for playing games and processing data for imaging software. If you plan on using your computer or laptop for graphics-heavy tasks, your machine will probably need a powerful GPU, graphics processing unit. You'll typically find these on desktops with video cards and high-end laptops with lots of RAM.

Display size: Large screens are great for viewing high-resolution images and videos, and a big display is also easier to read. Desktop monitors boast the largest sizes, getting as large as 27 inches or more. Laptop computer screens hover between 13 and 17 inches. Tablets computers and netbooks round out the smaller end of the spectrum at 7 to 13 inches. When considering screen size, think about the applications you need computers, laptops or tablets to run and whether or not they require a large or compact screen.

Device compatibility and upgrades: Most desktop computers, laptops and notebooks are built with a wealth of different connection ports and expansion slots for additional memory, data cables and memory sticks. Tablets are more compact and lightweight, so they will support fewer peripheral devices. Desktop computers are the easiest to upgrade because of their modular parts.

Inputs and controls: Control abilities are where tablets shine. A touchscreen on a tablet computer offers superior control when you're drawing or manipulating graphics and applications. Desktop computers, laptops and other larger machines will allow connection of input devices like graphics tablets and fold-out keyboards, although, some do have touch screens as well.
Special Promotion:

After considering all types of computers, have you decided a tablet is what you need? You're in luck: Overstock.com is selling the Asus Eee Pad Transformer TF101 tablet for the low price of $389. Quantities are limited, so buy yours today.

Buy Computers
Back to Guides Directory