by C.D. Crowder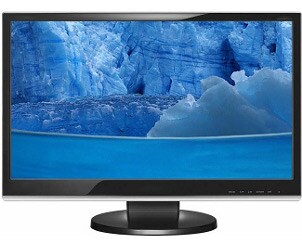 Liquid crystal displays, or "LCD monitors," are flat-panel computer monitors. Due to their clear picture and space-saving design, LCD monitors are great for smaller computer areas. LCD monitors are a good alternative to CRT computer monitors due to their weight, size and compatibility with other electronics. Before you purchase a LCD monitor, first consider a few factors to help you choose the right computer monitor for you.
Instructions:

Determine the size of computer monitor you need. LCD monitors range in size from 14 inches to over 22 inches (measured diagonally). Larger computer monitors are best for viewing movies and playing games. Medium to large computer monitors are perfect for viewing text and regular office programs. Keep in mind the amount of space available for your computer monitor at your workstation. Consider aspect ratio. Most LCD monitors are now 16:9, which can display wide-screen movies with no distortion; 4:3 and 16:10 aspect ratios also exist.

Choose a specific LCD monitor technology. The main LCD types include TN, VA and IPS.





TN monitors are the cheapest LCD models with the fastest response time. However, the color quality is lower than other LCD monitor types. This type of computer monitor is best for office uses, such as creating documents and basic web browsing.

VA monitors are the most common LCD monitors and have a wide variety of viewing angles. Some extreme angles may result in blurring or color shifting. Response times on these LCD monitors are slower than on TN models. This type of computer monitor is great for normal computer use and web browsing.

IPS monitors have the best response times. The color quality for IPS LCDs is very good. As a result, IPS LCD monitors typically cost a bit more. A cheaper model called e-IPS has been created and has nearly the same color quality.

Look at brightness level. Levels between 200 and 250 candelas per square meter work best for office use and basic tasks. A luminance level between 300 and 400 candelas is recommended for viewing movies and playing games.

Think about the devices you want to connect to the computer monitor. Computers and other devices may use different connector cables to send signals to your LCD monitor. Common video cables include HDMI, DVI and AV cables. HDMI and DVI carry high-definition video signals. AV cables are used for standard-definition signals. Some LCD monitors even have USB and memory card readers built in. Make sure the computer monitor supports the connector cables you'll be using.

Consider ergonomic options. LCD monitors with screen tilt, swivel options, height adjustments and wide viewing angles can help you position your computer monitor for comfortable viewing.
Tips:

Be sure that your computer's graphics card can support your LCD monitor's quality. An outdated graphics card may not take full advantage of your LCD monitor's capabilities.

View All LCD Monitors
Back to Guides Directory