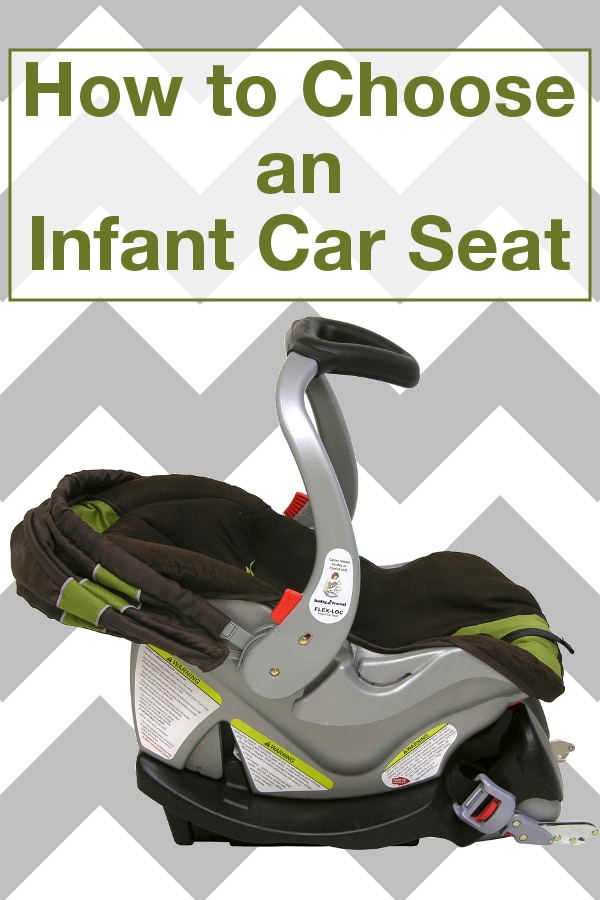 SHOP CAR SEATS NOW >>
Keeping your baby safe in the car is important, and an infant car seat is the best thing you can buy to ensure your little one is safe on the road. With so many car seats, it can be hard to know which type of car seat is best for your family and which infant car seat models will meet your needs. The following tips will guide you through how to choose an infant car seat, so you can feel confident you're purchasing the best infant car seat for your baby.
Choosing an Infant Car Seat:

Choose a style of car seat: While all infant car seats have the same basic design, there is a lot of variation in design as well. Before you buy an infant car seat, consider what type of car seat you'll need. Many parents choose a basic rear-facing car seat for their babies, while others look for more options out of their car seat. Convertible car seats can grow with your child, converting from a rear-facing infant car seat to a toddler car seat. Car seat travel systems have a car seat base you can leave in your car and allow you to move the infant car seat from the car and attach it to a stroller base.

Consider safety features: Rear-facing infant car seats are the safest type of car seat for your baby, but there are additional safety features you can look for in an infant car seat. Many parents choose rear-facing car seats with five-point harness systems to keep their little one safe. Other safety features you may want to consider are baby car seats that attach into a LATCH anchor system or car seats with bases that you can leave buckled in the car, such as car seat travel systems, to reduce the chances of improper car seat installation.

Research: When you're shopping for infant car seats, you'll want to do plenty of research, so you know what you're getting in the car seat you choose. While it's fun to buy a baby car seat in a cute pattern you like, it's just as important to make sure the car seat you buy has all the features you're looking for. It's easy to research baby gear online where you can easily compare your favorite infant car seat models and brands.

Read reviews: Many parents who have bought infant car seats will provide customer reviews and consumer reports on specific infant car seat models. Reading baby gear reviews and reports can help you get a better idea of which baby car seats will work for you and your family. Parents will review infant car seats on everything from safety features and ease of installation to how the fabric looks and holds up.

Shop Infant Car Seats
Shop Car Seat Travel Systems
Shop All Car Seats
See All Guides
Read More Baby Guides
Learn More about Child Safety
Published September 16, 2011
Updated January 12, 2015