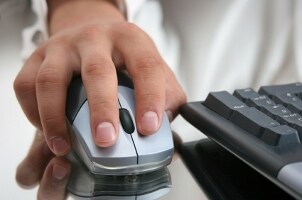 A powerful desktop computer, laptop or tablet can store music, movies and video games in one machine, connect to your TV and act as your home theater system. Asus offers many desktops, laptops and tablet PCs which could work as your entertainment PC. Here are the important features to look for when you are choosing the perfect Asus computer to be your entertainment hub.
Asus Components:

Plenty of hard drive space: To store hours of music, movies and games, find an Asus computer with a hard drive of at least 500GB. If you want to have several large games stored on your computer, look for one with 1TB of storage.

Powerful graphics controller: A desktop Asus PC can have a good graphics card installed to take the load of processing graphics for movies and games off your CPU. For an Asus laptop, you'll want to look for an integrated graphics controller with dedicated memory equal to a high-end graphics card (usually 256 MB or higher).

Significant RAM: RAM is the workhorse of your computer, allowing it to handle more tasks at once. A few gigabytes of memory should be plenty, but check the system requirements for games and other programs you might like to run.

An HD capable screen: If you plan to watch high-definition movies on your Asus computer, you'll want a screen capable of displaying the content. Connecting to your HDTV via an HDMI connection would be ideal. A laptop should have a screen capable of 1920x1080 resolution to display HD content: That usually means at least a 15-inch LCD screen, which may be labeled as "WUXGA." For a tablet, a resolution of at least 1280x800 is very good.

Optical disc drive: An entertainment PC should at least be able to play DVDs, so an optical drive is a must. For a true high-definition movie experience, get a Blu-ray drive, which will allow you to play stunning Blu-ray movies with extra features and content.

Decent speakers: With a little work, you can connect your Asus entertainment PC to your home theater sound system for true surround sound. Some laptop speakers can have tinny sound, but some Asus laptops can bring great sound. A pair of high-quality headphones can also give you superior portable audio quality.

A portable package: While you can often get more power into a desktop PC, you may want to consider the option of being able to take your entertainment with you. A laptop or tablet can store all of your media files, and, with an HDMI cable, connect to your television or to your friend's TV in another town.
Special Promotion:

One Asus tablet that would be an excellent entertainment PC is the Asus Eee Pad Transformer. It has 32GB of storage, a 1280x800 pixel screen, an HDMI out (cable sold separately) and high-quality speakers. Best of all, Overstock.com has the Transformer for only $389, while supplies last.

Buy Asus Computers
Back to Guides Directory