How to Choose an Area Rug for your Bedroom
by Staff Writer
Published April 28, 2010 | Updated June 30, 2015
Area rugs provide a point of interest in your bedroom, give you a soft landing for your feet, and keep the chill away from your toes in the winter. Aside from adding warmth, softness, and beauty to a bedroom, area rugs are also excellent for breaking up space and structuring a room. Here are some ideas to help you narrow down your choices and find the perfect one for your bedroom.
Steps to Choosing a Rug: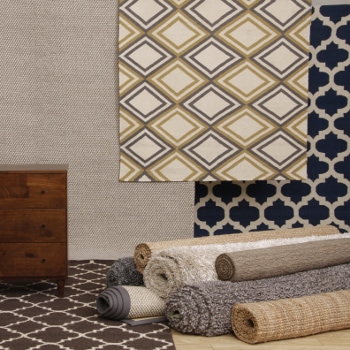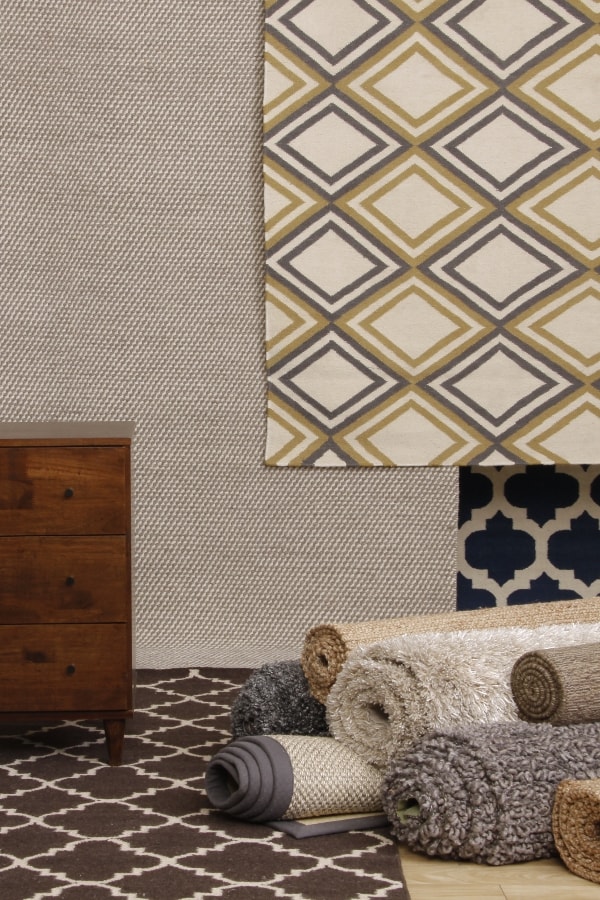 Shop Area Rugs ▸
Things You'll Need
Tape measure
Pen and paper
Consider Placement

The first step to figuring out which area rug to buy is deciding where you want to put it. For small bedrooms where not much else fits aside from a bed, a large rug for the area beneath and around the bed looks best. For larger bedrooms where there is space for a seating area, desk, or vanity table, area rugs can delineate those spaces nicely. For example, place a large round rug underneath two stuffed armchairs with a reading lamp and table placed between them, or place a square rug underneath your desk and chair. You can either place a large rug under the bed or you can place small rugs of any shape at the foot or sides of the bed.

Choose Size

Next, you'll need to choose a rug size. Once you've decided where you will place the area rug, measure the length and width of the space and write it down. If you decide to get a rug for the space beneath and around your bed, measure not only the size of the bed but also any additional length and width you need to extend around the bed. For example, if you have nightstands or other furniture at the sides of the bed, you might want a rug that is big enough to cover the entire area of the bed and nightstands plus enough to border the foot of the bed.

Think about Style

Now consider your personal taste and style. Take a look at the colors and styles your room already has. Are there a lot of solid colors or neutrals? If so, a rug with a pattern or a little bit more color will add just the right amount of interest. If your bedroom already has a lot of color and busy patterns, a solid color bedroom rug or a simple pattern will look better. If you're redecorating your entire bedroom, let a new area rug be the inspiration for your design. Working from the ground up, you can handpick your wall color, sheets, duvet cover, and all the decorative accessories to match the colors and pattern in the rug for a designer-coordinated look.

Set a Budget

Finally, decide how much you want to spend. The most inexpensive area rugs are machine-made using cotton or synthetic materials, while the most expensive rugs are handmade using the finest quality natural materials, like wool and silk. A hand-woven silk rug is not the most durable choice for a high-traffic area, but it may look wonderful as a wall hanging. If the rug will be the centerpiece of your bedroom, you may want to spend a little more for higher quality materials. On the other hand, if you're working within a budget, there are plenty of excellent quality rugs available, even handmade wool rugs, at affordable prices.