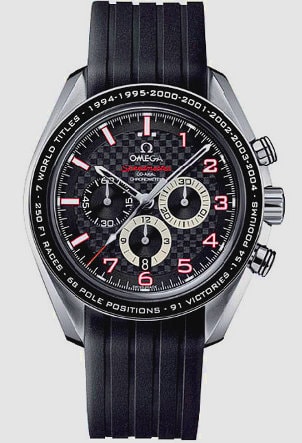 Luxury Omega watches are so cool! These watches really up the ante in your wardrobe. From watches with moving case parts to timepieces that look like they belong on the race track, Omega gives you many hip and youthful options in the luxury watch category. You've probably seen the Omega name and logo on your television screen before. The company is known for being the sponsor of many famous international events. Omega watches are not just well-made; they are also created with your fashion sense in mind. Consider these tips when shopping for Omega watches.
Buying a Luxury Omega Watch:

Explore fashion: One of the best reasons to purchase a luxury watch is to get a men's watch or ladies watch with traffic-stopping style. Luxury Omega watches offer stunning style in a very durable Swiss package. Men's watches from Omega are sporty with stainless steel, leather or rubber watchbands and chronograph dials. Many men's luxury Omega watches are modeled after race cars; these designer watches are very masculine and eye-catching. Most ladies watches from Omega are also very sporty. These Swiss watches offer durable steel bracelets and diamond embellishments.

Consider utility: Luxury Swiss watches often offer functions and features that are not found in other designer watches. Omega is known for timekeeping precision, and you can keep time like a professional with a chronograph watch. Chronograph watches feature subdials or hidden hands that work as stop watches. Omega also offers watches with a tachymeter, which is a rotating bezel that allows you to track distance and time intervals. Many Omega luxury watches are water-resistant to keep your timepiece in perfect condition for the rest of your life.

Choose your hobby: A watch is something that will go with you through life, so shopping by your lifestyle and hobbies is a great way to select the right one. If you spend a lot of time in the water, consider an Omega watch with a high level of water resistance and a screw-in crown. If you are always on the go, choose an Omega watch with automatic winding so your timepiece never slows you down.

Buy Omega Watches
Back to Guides Directory