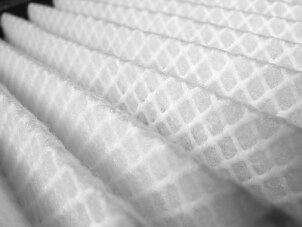 HEPA (high-efficiency particulate air) filters are common in household air purifiers and vacuum cleaners. It is recommended that home air filters should be changed every 12 to 24 months. HEPA filters trap approximately 99.97 percent of airborne particles, making them an excellent option for improving indoor air quality and reducing allergy symptoms. To learn how to change your HEPA filter, check out the following instructions.
Changing HEPA Filters:

Unplug it. Turn your air purifier or vacuum cleaner off and unplug the power cord. Turning the system off will protect you from shock and protect the system from damage. Position the air purifier or the vacuum on a drop cloth or old newspaper to catch any debris.

Remove the filter cover. Some covers easily snap off, while others will require you to remove screws before removing the cover. Air-purifier covers are usually located at the base of the system; vacuum cleaner covers are near the canister or bag.

Remove the prefilter. Prefilters trap the larger particles and help extend the life of your HEPA filter. Vacuum the prefilter if it's dirty. In addition, you may rinse the prefilter with cool water, if recommended by the manufacturer, and allow it to dry completely before reinstalling it.

Remove the old HEPA filter. For circular filters, grab the outside cover to pull it out. For flat filters, grab the edge to remove it. Dispose of it carefully to reduce dust and debris.

Install the new HEPA filter. Make sure the filter is securely mounted.

Replace the prefilter. Some prefilters have arrows to indicate the position. Use these arrows as a guide.

Replace the cover. Snap the cover back on or tighten the screws.
HEPA Filter Tips:

Make sure the replacement filter you purchase is compatible with your air purifier or vacuum cleaner. Installing the wrong filter could make the system ineffective.

Inspect and vacuum your prefilter every two to three months. Replace the prefilter as necessary. Maintaining your prefilter will extend the life of your HEPA filter.

Buy Air and Water Filters
Back to Guides Directory