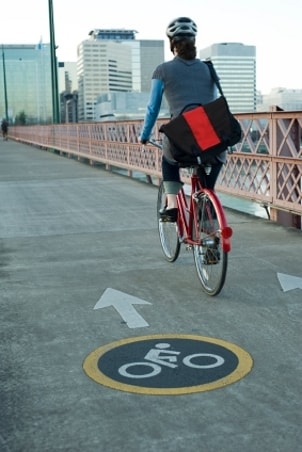 Things You Need:
Leather conditioning cream
Leather conditioning spray
Washcloth
Messenger bags made with real leather can be a worthwhile investment for business executives, students and travelers who want to carry a laptop computer, computer accessories, a cell phone and books safely while traveling. Soft but durable leather messenger bags offer a layer of padding to cushion items inside and are aesthetically appealing with their clean and classic look. In order to preserve your leather messenger bag and keep it looking new, take steps to condition and protect the leather.
Caring for Leather Messenger Bags:

Lift dirt using a damp cloth. Wipe away dust and debris from a patent leather messenger bag or suede leather messenger bag using a washcloth that has been lightly moistened in warm water. Wipe the cloth across the leather bag lightly to gently lift away dirt.

Apply a conditioning spray. Spray a protective conditioning solution on the leather bag a few times per week to ward off mildew, stains and odor. These sprays are designed to protect the surface of the bag and can increase the life of your investment.

Keep your bag shiny with a leather conditioning cream. Buff the leather messenger bag clean about three or four times per year with a soft, damp washcloth and some leather conditioning cream. Apply a dime-sized amount of cream to the cloth and use a circular motion to rub it into your messenger bag.

Fill the bag with newspaper or tissue paper when not in use. If you don't plan on using your leather messenger bag for a few days or weeks, fill it with paper so that it maintains its natural shape. This can help your bag maintain its polished, professional look when you do carry the bag for business or travel purposes.

Wrap the bag in a soft cloth tote. When you are not using your leather messenger bag, preserve its softness by wrapping and storing it in a soft cloth tote bag. The cloth covering will protect your bag from dust, debris and grease.

Store the bag in a dry cupboard or closet. Keep your leather messenger bag looking new by keeping it away from moisture and any toxins in the environment. Store the bag in a dry environment whenever possible so that it does not attract odors or absorb stains.
Leather Care Tip:

Avoid using caustic chemicals and household cleaning solutions on leather bags as these can permanently damage the material.

Buy Leather Messenger Bags
Back to Guides Directory