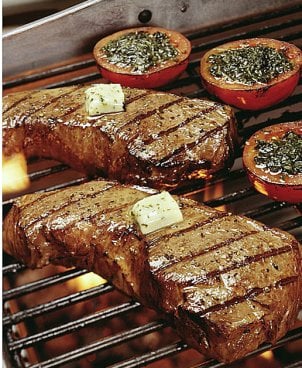 If you adore the finest foods then you know there is nothing better than a delicious and tender gourmet steak. But what if you could buy meat online and have it delivered to your doorstep? Well, these days you can. However, you might not know where to start, or exactly what to look for when ordering and buying gourmet beef online. Here are some simple tips to make it easy to buy delicious meats online and have them delivered directly to you.
Buy Meat Online:

Read the retailer's website information to get an idea of the quality of their gourmet beef. Good online vendors not only provide information about the cut and quality of their meat, but they will also offer customer reviews. Check to make certain that they are selling USDA Prime and Top-Tier USDA Choice beef.

Do not buy beef from any online site that does not have a customer service line or a well-developed website, or that does not seem legitimate to you. A good indicator would be if the prices for their steaks and other cuts seem too good to be true. If there is a toll-free number, call it and ask customer services a few questions before you order. Also, don't just trust the reviews provided on the retailers website. Do a separate search to see if other open reviews have been posted elsewhere.

Decide which type of beef you want. You might be a person who enjoys a variety of cuts of beef, or you might be looking for only the top sirloins and Kobe beef. It is a good idea to order a small sampler pack first, so you can try out your chosen retailer's products and make sure you like their offerings.

Another important thing to check is the shipping policy for the foods. Find out how quickly your gourmet beef will be shipped. Read the shipping details to find out how your order is protected and kept fresh until it arrives at your doorstep.

After you get your first delivery of gourmet beef from an online retailer, dig in and enjoy! Take notes about the presentation and the packaging as well as the overall quality of the meat. By following the guidelines above, you will be sure to have delicious gourmet beef.
What Do You Want to Do Next?

Shop Meats & Seafood
Shop Farm Fresh Food Boxes
Shop the Farmers Market
See All Guides
Read More Kitchen & Dining Guides
Get More Cooking Tips