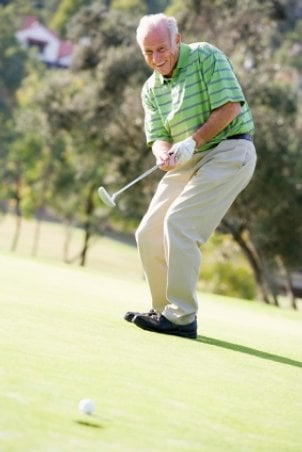 Buying clothes online is convenient and smart. When it comes to buying clothes specifically made for a sport such as golf, sometimes factors should be taken into consideration other than style. Whether you are buying women's golf clothes or men's golf clothing, you may want to consider some of the following tips to make your golf clothing purchase fun and easy.
Buying Golf Clothes:

Size and gender: While some sports clothing is unisex, when it comes to golf clothing, you will want to pay attention to whether the clothing is unisex or specifically made for men or women to ensure the best fit.

Personal style and preference: Some women prefer pants rather than skirts, and some men prefer shorts instead of pants for golf. Be sure you know the personal preference of the person you are shopping for in advance if you are not shopping for yourself. If you are shopping for yourself, purchase items you will be comfortable in, so you can focus on your game rather than your clothing.

Colors and patterns: A lot of golf clothing has patterns and various colors. Remember to color coordinate as you would any other apparel item to avoid wearing mismatched outfits while you are on the course.

Budget: Set your budget with a few things in mind, such as how often the item will be used and how many other items you may need for the sport, so that you are not spending all your money on just clothing items.

Weather conditions: Take into account the weather conditions in which the sport will be played. Will it be sunny and hot the majority of the time or will there be times when the person wearing the clothes will be golfing in colder environments? All these factors should help you decide on the type of materials to look for in a golf outfit.

Dress code: You will want to check with the golf courses to be played to ensure you are following dress codes. Many require clothing like collared shirts or knee-length shorts.

Buy Golf Clothing
Back to Guides Directory