How to Buy a Discount Watch
by Staff Writer
Published July 15, 2010 | Updated August 20, 2015
Do you want to add more watches to your collection, but don't want to break the bank? How do you get an amazing price on an expensive watch or find a good inexpensive timepiece? The best solution is shopping for discount watches. You can get quality even when buying watches on sale; just follow a few easy tips that will lead you to the watch collection you've been dreaming about. Don't get stuck with a cheap watch that is practically disposable. Once you learn how to buy watches at a discount, you will find plenty of great men's watches and women's watches without overspending.
Buying a Discount Watch: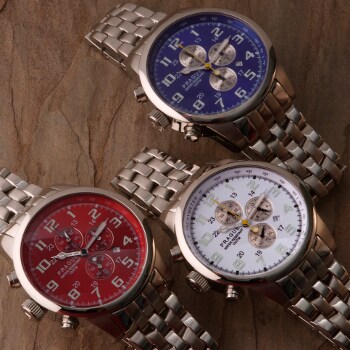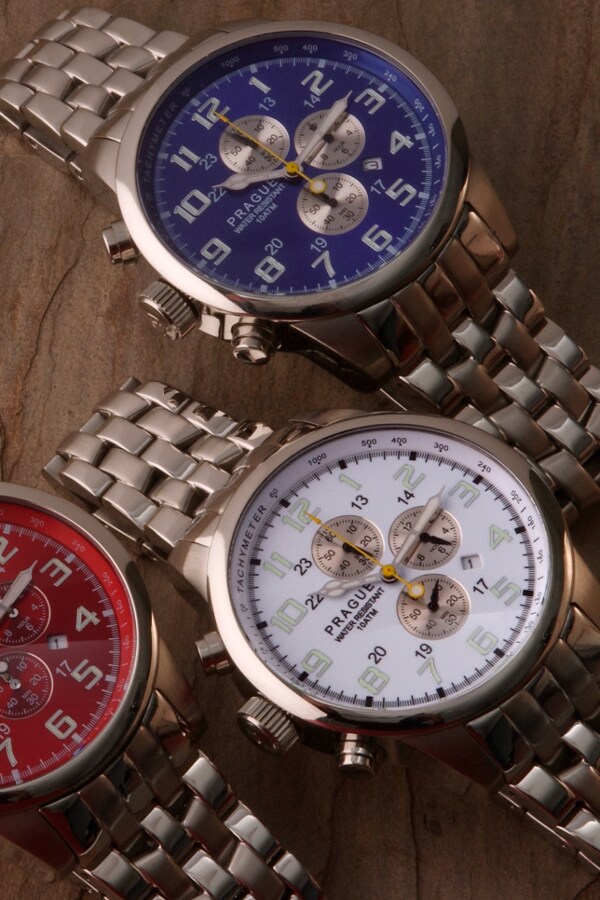 Shop Watches ▸
Sale Watches

Sale watches and watches on clearance often offer the best way to find your luxury watch at a discount. Many times, clearance and overstocked watches are limited-edition pieces that incorporate opulent embellishments, time-tested manufacturing, and brand names. Check sales, clearance selections, and overstocked timepieces when you are shopping for a wristwatch.

High-End Materials

A durable watch must be made of time-tested materials. Some of the best materials used in watchmaking are stainless steel, leather, titanium, gold, and platinum. Stainless steel is the most common because it is very durable and also very affordable. You can trust a discount watch made of stainless steel to last a long time and perform under a variety of conditions. Buying discount designer watches and discount luxury watches from trusted brand names will also assure quality.

Reliable Decoration

Many timepieces, especially for women, are decorated with diamonds, gemstones, gold engraving, and other luxury adornments. If this style suits you, you can easily find discount women's watches that match your preferences. Be careful when purchasing to understand what you are getting. Are the stones in your watch diamonds, rhinestones, or cubic zirconias? Any of these stones can be acceptable watch embellishments, but they vary quite a bit in value.

Everyday Style

While an expensive watch may be better for special occasions, a discount watch is something that you will likely wear every day, so it's important to choose one that will complement your everyday wardrobe. You can find a huge selection of men's and women's watches under $40 in many different designs, so it may just take some browsing to choose the one that will go with your the clothes you wear on a day-to-day basis.

Think Features, Not Brands

If you have a certain brand or model in mind, look for similar features rather than insisting on names. Some brand-name watches may not be available at a discount, but a more affordable watch may feature most or all of the same traits. Be open-minded and discerning at the same time, and you should be able to find the perfect watch for less.