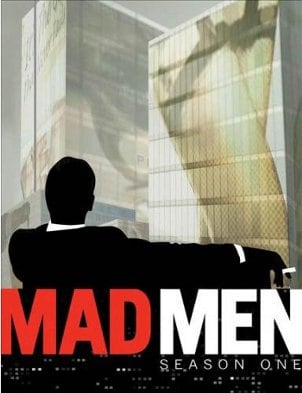 The spectacle that was life in the 1960s is on full display in every episode of "Mad Men," showing off one of the most glamorous and tumultuous times in American culture. As one of the most popular period television series in the last decade, "Mad Men" simultaneously conjures up nostalgia for the days gone by while pointing out the uncomfortable realities that characterized a decade that changed the face of a country. "Mad Men" manages to make you love and hate the '60s at the same time.
The Good and Bad of "Mad Men":

The clothes: The creator of "Mad Men," Matthew Weiner, has painstakingly constructed an accurate representation of corporate and suburban life in the 1960s. The characters' wardrobes conjure up a time when people took just a bit more care in their personal style and grooming, from the tailored suits of the ad executives to the flower-print frocks of '60s housewives. The colors and the patterns that populate the costume design for "Mad Men" can make you nostalgic for the days when cocktail parties and evening dresses were a regular weeknight affair.

The smoking: The atmosphere created when you watch "Mad Men" is viewed through a haze of cigarette smoke. In portraying the days before anti-tobacco campaigns and after-school specials on the health dangers of smoking, "Mad Men" shows a culture of smoking and drinking to excess that is horrifying to modern audiences. The characters of "Mad Men" seem almost oblivious to the effects of binge drinking and chain smoking on their own health and appearance, let alone the effect of second-hand smoke on their kids. With a modern sensibility about tobacco use, the smoking in "Mad Men" can make you cringe.

The historical details: From the print wallpaper in the suburban homes to the office desk lamps at the ad agency offices, the set design on "Mad Men" has a great deal to do with the show's ability to transport you back to the '60s. The ring of a rotary telephone, the clickety-clack of typewriters and the scratch of a record player: It's these kinds of details that draw the stark contrast between the 1960s of "Mad Men" and the pace of modern life.

The secrets: A lot of ugly details populate the lives of characters in "Mad Men." Like any compelling drama, the relationships of the characters are filled with the harsh social realities of the 1960s in America. Racism and sexism are casually accepted parts of social life, and the carefully manicured veneer of immaculate lawns and picket fences conceal adultery, alcoholism and betrayal. Modern society is far from perfect, but the themes in "Mad Men" show in contrast just how much things have changed in America.

Buy Television Series
Back to Guides Directory