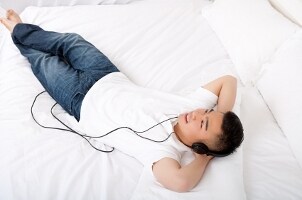 The rhythmic, West African vocal style that characterizes much of today's hip-hop has Akon to thank for bringing it into the mainstream. Since he burst onto the hip-hop scene in 2004, the artist has consistently churned out hits that have penetrated the top of the charts. To say that Akon's rise has been meteoric is an accurate description of a music career that has been characterized by a series of hit albums that have left hip-hop changed in their wake.
The Rise of Akon:

An explosive debut: Akon's first hit, "Lonely," became a worldwide success in 2004, spawning the release of a deluxe version of "Locked Up," an album that included a prolific 10 extra tracks. From there he began recording collaboration tracks with other artists, some from the United States and some from around the world.

A decade of success: With his second album, "Freedom," Akon proved that his debut effort was no fluke. Four singles sprang from that album, not all of which were popularly received. Akon worked with Michael Jackson before his death in 2009; after which, he went on to collaborate with David Guetta to produce a single from his album that topped the charts in at least six countries. His third album, "Konvicted," saw similar success, with multiple singles flowing from that record. Late 2010 saw Akon release his most recent album, "Akonic," which featured a host of collaborative artists, including Guetta. With this album, Akon shows his evolution toward more dance and house music styles that incorporate his individual hip-hop elements.

Collaborating and producing: Akon has also helped launch the careers of other rap and hip-hop artists, from Lil' Wayne to T-Pain. Notably, Akon appeared on Saturday Night Live with Gwen Stefani, whom he later produced for on "The Sweet Escape." He has produced and co-written numerous hits for both hip-hop and mainstream pop artists, lending his hit-making expertise to performers across the musical spectrum.

Award-winning work: Having received multiple Grammy nominations and one win, as well as multiple World Music Awards, Akon has cemented his place in hip-hop history as one of the most decorated and respected artists. The future can only hold more impressive performances and collaborations for Akon, sure to pull in even more awards.

Buy Hip-Hop Music
Back to Guides Directory