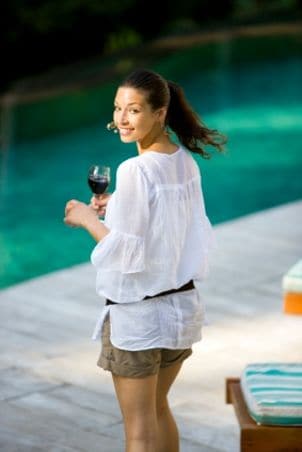 Belts don't just hold your pants up anymore: Belts are becoming one of the hottest fashion accessories. From a casual pair of jeans to a summery sun dress, from the office to the weekend, women are using belts to create chic style in any outfit. Read the following tips to learn about the hottest trends in women's belts and how to wear them.
Trends in Belts:

Thin is in: Simple yet chic, skinny belts are a must-have accessory for your wardrobe. Look for belts less than an inch wide to wear cinched over cardigans and dresses or with your favorite pair of linen pants for summer. A skinny belt can be worn over anything to add a little bit of style to your ensemble and create a narrower look through the waist. Look for an understated leather skinny belt for the office and go for braided, sequined or printed skinny belts to spruce up your weekend wear.

Wide on top: Just like the skinny belt, wide belts are getting a lot of attention when worn over a top. A wide belt over a dress or tunic really highlights the look and can help visually break up longer styles. A belt worn this way really creates the appearance of a tiny waist. Look for wide belts with a smaller buckle or unique design to create a focal point in your outfit.

Color pop: Bold colors are in, and pairing bright colors is one of the hottest trends in fashion right now. Creating a color-block look is easy when you have a few brightly colored belts in your closet. Strap a bright red or yellow belt on with a classic blue blazer for the office, or go even brighter with a neon belt highlighting your weekend look.

In the details: When an accessory gets a lot of attention, you need to pay attention to the details. This is certainly true of belts. Unique details can help highlight your belt. Try a wide leather belt with a decorative clasp buckle over a floral print dress or wear a skinny belt with an embossed design to highlight a skirt and cardigan.

Buy Women's Belts
Back to Guides Directory