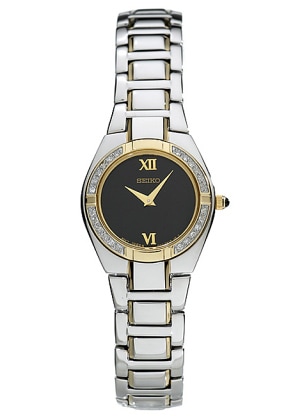 Since it began, Seiko watches has made all its quality timepieces in-house. From handcrafting the oil that is used to lubricate the watches to creating the luminous compounds used on the hands and the dials, Seiko remains dedicated to carefully crafting the perfect watch. Keep reading to discover the journey of innovative design and superior detailed craftsmanship that is the backbone of the Seiko watch brand.
Seiko Watch History:

Seiko watches started in 1881 in Tokyo, Japan. However, it wasn't until 1892 that founder Kintaro Hattori began producing watches under the name Seikosha. Stemming from the Japanese word meaning "exquisite," Seiko watches began with only 15 staff members producing simple wall clocks.

In 1964, Seiko was the official timekeeper for the Tokyo Olympic Games. Using a quartz clock, Seiko revolutionized sports timekeeping and has been a prominent part of sporting events ever since.

Seiko transformed the watch industry with the first production quartz watch in 1969. The Astron cost the same as a new car and gave Seiko the leverage it needed to compete with established Swiss watchmakers. Although Seiko watches ranged in price, the Astron was the priciest luxury watch Seiko had created. Today, Seiko watches cost anywhere from $45 to $554,000.

In 1977, Seiko watches made their big-screen debut. Worn by actor Roger Moore in four James Bond 007 films, stylish Seiko watches would be seen once more in 1983 when Sean Connery sported one in "Never Say Never Again."

Seiko's first kinetic watch marked another milestone for the company in 1988. In an attempt to be more environmentally friendly, Seiko watches introduced a line of kinetic watches that eliminate the need for a battery by using the wearer's movements to charge the watch. Kinetic watches still account for a large portion of Seiko watch sales and feature the convenience of an automatic watch with precision quartz accuracy.

In 2005, Seiko introduced a new way to tell time. Touted as a revolution in watchmaking, the Seiko spring drive is a new movement that provides 72 hours of power compared to 40 hours for mechanical watches. Using what Seiko has coined a "tri-synchro regulator," the power from the spring is used to turn the gear train and a generator, resulting in accuracy equal to other quartz-timed watch movements.

Buy Seiko Watches
Back to Guides Directory