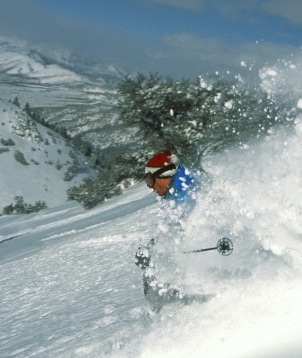 It's likely you have heard of Omega watches, as approximately 70 percent of people have. You might know the name Omega as the official timekeeper at the 2010 Vancouver Winter Olympics or as James Bond's preferred timepiece since 1995. You might have heard of Omega watches in 1969, when an Omega watch was the first watch on the moon. Even if you haven't heard of Omega, you have probably heard of Swatch. Swatch watches are very trendy, and the Swatch Watch Corporation owns many luxury brands, including Omega. Omega watches have a rich history, but they are not stuffy. A cool Omega watch will expand your collection of hip and long-lasting timepieces. When shopping for men's watches and women's watches, consider the history of this excellent Swiss brand.
All about Omega Watches:

True Swiss beginnings: Omega was founded in La Chaux-de-Fonds, Switzerland, like many other luxury Swiss brands. Louis Brandt, who was 23-years-old at the time, started Omega watches in 1848. After his death in 1879, his sons continued the company by outsourcing work to at-home watchmakers. Men's watches and women's watches from Omega echo this enterprising spirit.

Making history: Omega has always worked to bring innovation to its timepieces. The co-axial escapement, which was introduced in 1999, allows traditional mechanical watches to function with less friction than movements with a traditional escapement. The co-axial escapement is more efficient and increases shock resistance, which makes the watch less likely to lose time on a regular basis.

Modern choices: Omega has had a big hand in bringing watches into the 21st century. Automatic chronograph watches from Omega are truly futuristic and have the ability to keep you on time and boost your style at the same time. The Omega Speedmaster watch is especially fashionable with stainless steel or rubber watchbands that mimic tire tracks and prominent crowns and an automatic, self-winding movement. Many modern Omega watches are water-resistant so you can wear them all the time. A modern luxury Omega watch is truly a good investment. Your purchase will be backed up with years of history and innovation. Choose Omega watches for their past and wear them into the future.

Buy Omega Watches
Back to Guides Directory