Gold-over-silver Jewelry Fact Sheet
by Maegan Crandall
When you want the look of gold jewelry without the high price tag, look for gold-over-silver jewelry. Gold-plated jewelry has been around for at least 100 years, but modern gold-plated jewelry is created with such advanced techniques than many pieces have quality standards similar to solid gold jewelry. The best gold-plated jewelry is gold-over-silver jewelry. Silver is a fantastic base metal for gold-plating. When you are shopping for fine jewelry and designer jewelry, you will come across a variety of gold-plated pieces, including gold-over-silver jewelry. Use these facts to decide which types of gold jewelry are right for you.
Gold-over-silver Jewelry: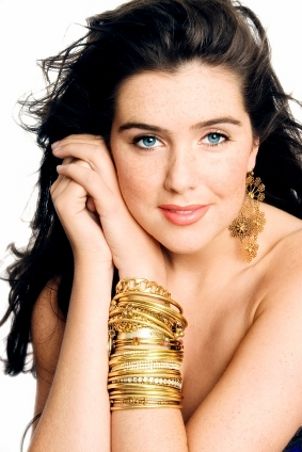 Shop Gold Jewelry ▸
The type of silver makes a difference.

Silver comes in many different forms. Pure silver is too soft for jewelry, so it is alloyed with another metal. Sterling silver is comprised of 92.5-percent pure silver and 7.5-percent metal alloy, giving it the highest level of pure silver. Gold-plated sterling silver jewelry is the best and most valuable in the gold-plated jewelry category. Many pieces of designer jewelry and fine jewelry are gold over sterling silver.

The quality of the gold matters.

As with silver, pure gold is too soft for jewelry and is alloyed with a base metal for strength. Consider 18-karat gold, which is 75-percent pure gold, or 14-karat gold, which is 58-percent pure gold, when you are shopping for high-quality jewelry. When these types of gold are plated onto sterling silver, the jewelry is called vermeil. Vermeil jewelry is the cream of the crop in gold-plated jewelry.

Jewelry options:

Now that you are convinced that gold-over-silver jewelry is a high-quality investment for your wardrobe, which styles will you add to your collection? Gold-over-silver rings are very popular and can even be an affordable wedding band or engagement ring choice. Gold-over-silver cocktail rings are also popular. Vermeil pendants and chains add a lot of flash to a simple jewelry collection, and gold-over-silver bracelets allow you to indulge in the gold trends without overspending. Consider gold-over-silver jewelry when you need a thoughtful gift or when you want fashion jewelry that will last more than one season.