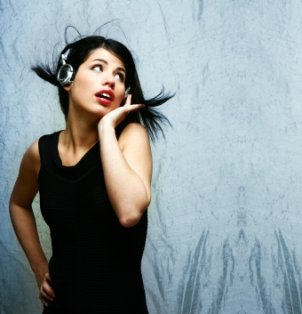 Figuring out gifts to give the teens and twenty-somethings in your life -- generation Y -- may seem like a mystery, but chances are they have left clues around for you to determine what they want. This Generation Y Gift buying guide is here to help you decipher the clues and zero in on the gifts they will love.
Know your Gen Y-ers

It takes all kinds: Generation Y--the children of Baby Boomers--is one of the largest age groups around and this generation is incredibly diverse. Because they aren't all into the same things, shopping for them can be difficult, especially when you want to surprise them with gifts. However, with so many trends, there's bound to be something your gift recipient would appreciate. Once you figure out the sort of things your Generation Y-er is into, this gift list will steer you to the perfect present.

The Video Gamer

Gamers: Generation Y is the first to grow up with video games, and some teens and twenty-somethings have embraced video gaming as a lifestyle. Video gamers are often guys, but female video gamers are increasingly common.

Your gift recipients are video gamers if they:

Have ever camped out in line to buy a certain video game.

Wear t-shirts with images of video game characters.

Still have all of their old video game consoles, even if they no longer work.

Talk about a video game character like it's a real person.

Gifts for the video gamer:

Video game magazines: Subscriptions to video game magazines will give them the cheats and codes they crave, as well as the inside scoop on upcoming games.

T-shirts: T-shirts are the uniform of the video gamer, and they especially appreciate cool graphics and funny slogans.

Gaming chairs: Video gamers who prefer televisions over computers need a good place to sit. Comfortable gaming chairs will give them the support they need to keep the fun going.

PlayStation 3: If they don't already have one of these technologically advanced consoles, you'll want to give one. PlayStation 3 games and accessories also make the perfect gift for gamers who favor this console.

Watches: A video gamer needs a bit of technology to carry around, so they won't have withdrawals when away from their computers. Look for watches with lots of cool features.

Computer hardware: PC gamers know that their computers could always go a little faster or have a slightly sharper image. Give them a better gaming experience with hardware upgrades for their computers.

The Music Lover

Rockstars: Today's music scene is incredibly diverse, and many Generation Y members enjoy listening to everything they can. These audiophiles are usually easy to spot because they are surrounded by loud music whenever possible.

Your gift recipients are music lovers if they:
Know the bands you used to listen to as well as the bands with an album that just came out last Tuesday.

Think wearing a band t-shirt is dressing up.

Have been mistaken for a rock star on the street because of their hair, tattoos or clothes.

Plan vacations around where their favorite bands are playing shows.
Gifts for the music lover:
iPods and MP3 players: Music lovers want their music around all the time, so MP3 players and iPods that let them carry around their music library are important. Accessories like docks and skins are also appreciated.

Music: You can't go wrong by adding to a music lover's CD collection. If you aren't sure which new music they prefer, try giving something you loved "back in the day." A true music lover will like the history lesson.

Xbox 360: The Xbox 360 video game system will let your music lover play favorites such as "Rock Band" and "Guitar Hero."

Books: Biographies of musicians, histories of popular culture and essay collections by music critics give your music lover the brain food he or she needs.

Art: A music lover is an appreciator of creativity, so wall art would make a perfect gift.

Cool clothing: Music lovers prefer dressing like their favorite musicians, and they need the right clothes to wear to concerts. You also can't go wrong by giving a great pair of jeans.

Car audio: Let your music lover hit the road with their music by upgrading their factory car audio to something that will let them enjoy their tunes.
The All-star Athlete

Sports fans: For athletes in Generation Y, sports are their lives, so look for a gift that will support their physical lifestyles.
Your gift recipients are all-star athletes if they:
Received a college scholarship for playing sports.

Are "carb-loading" when you are shunning carbohydrates.

They know which professional athletes have sneakers named after them.

They have a fantasy football team, a fantasy baseball team and a fantasy basketball team.
Gifts for the all-star athletes:
Collectibles: Give them sports memorabilia to remember the teams that helped inspire them to play sports.

Sports movies: They know how exciting it is to overcome an obstacle and win a big game, so they will love movies with stories about athletes that do the same.

Nintendo Wii: Generation Y athletes don't like to sit still, so let them play the games where they can move around the living room, like Nintendo Wii tennis.

Watches: A sport watch or a dive watch would look stylish on your athlete and would take the abuse it may receive.

Loungewear: After the game, meet or match, your all-star athlete needs comfortable clothes to relax in. Loungewear for men or for women in the colors of their school or college is even better!

Home gym equipment: Your athlete would love to work out in their apartment--or at home, if they still live there--so give them fitness equipment so they can work on their muscles whenever they want.
The Extreme Sports Athlete

Extreme sports fans: Extreme sports aren't just for beach and snow bums anymore, and Generation Y takes their adrenaline rushes very seriously.
Your gift recipients are extreme sports athletes if they:
Believe that sports require wheels or some sort of board.

Will accept any dare that involves jumping off of something.

Prefer energy drinks over any other beverage.

Applied to colleges based on their proximity to the beach or the slopes.
Gifts for the extreme sports athletes:
Snowboard gear: A new board, new boots and new bindings will make the ride even more epic this year than last time the snow fell.

Luggage: An extreme sports enthusiast wants to travel to the next place where it's snowing or where the waves are high.

GPS navigation: Finding the right mountain or beach is easy when your extreme sports athlete has the right directions from a GPS navigation device.

Men's or women's sneakers: Even when worn casually, an extreme sports athlete's sneakers need to be able to commandeer a skateboard.

MP3 player cases: An MP3 player provides the soundtrack at the skate park or on the side of a mountain, so give your extreme athlete a way to protect their music player.

Digital camcorders: Capturing a big trick on camera is important for Generation Y extreme sports athletes. How are they going to show it off to everyone else without a digital camcorder?
The Scholarly Student

Scholars: Everyone in Generation Y has one thing in common: it's harder to pay for college now than ever. A serious student takes this as a challenge and wants to do as well as possible--hopefully earning a few scholarships along the way.
Your gift recipients are scholarly students if they:
Have had their top five colleges picked out since fifth grade.

Participate in math or trivia competitions.

Successfully debated their curfews to one hour later.

Gladly study over summer break so they won't get rusty.
Gifts for scholarly students:
Test prep books: Whether studying for the SAT, the GRE or the MCAT, a scholarly student will appreciate all the help he or she can find in test prep books.

Laptops and laptop bags: Studying doesn't end when the library closes. Your scholar can write papers wherever inspiration strikes with a laptop and a bag to carry it in.

Messenger bags and backpacks: Those textbooks aren't going to carry themselves to class! Give your student a hand with a quality bag that can take the weight.

Snack gift baskets: Treats--especially caffeinated treats!--are welcome provisions when your scholar is cramming for finals.

Dorm decor: Personalizing a dorm room will make it feel less like a cell and more like a sanctuary. Give your student dorm decor pieces that will soften the space.

Bedding: Sleep is a premium commodity for your studious Generation Y-er. A whole set of bedding will make the time in dreamland really count.
The Conscientious Activist

Environmental enthusiasts: Generation Y knows it's their responsibility to take care of the earth, and a conscientious activist takes this role very seriously.
Your gift recipients are conscientious activists if they:
Answer "Paper or plastic?" with "I brought my own."

Have spent a Saturday picking up trash in the park.

Sent a petition around to ask their high school to use wind power.

Check through your cupboards to see if any of your products were tested on animals.
Gifts for conscientious activists:
Vegetarian cookbooks: It's not just good for animals and for the environment! Your activist knows that it also tastes delicious.

Worldstock jewelry: Fairly traded and handcrafted jewelry will appeal to an activist's sense of style.

Pet gifts: If your activist's concerns lean toward animals, he or she may love their own companion animal. Give dog beds, cat scratching posts or cute pet collars.

Sunglasses: They spend a lot of time outside appreciating the sun, so protect their eyes with sunglasses.

Camping gear: Your activist wants to get in touch with nature, so give him or her gear to get out there.
Bicycle gear: If your activist is boycotting cars, give the gift of a bicycle or new cycling gear.

Bicycle gear: If your activist is boycotting cars, give the gift of a bicycle or new cycling gear.
The Style Star

Trend setters: You can attribute it to reality television or music videos, but many Generation Y members like to live and look like celebrities. Indulge your style star with some fabulous gifts.
Your gift recipients are style stars if they:
Read fashion magazines more than they read their textbooks.

Managed to talk you into a huge sweet sixteen party.

Chose an art college so they could study fashion.

Consider shopping to be a form of exercise--but they'll gladly try out the latest Hollywood fitness trend, too.
Gifts for style stars:
Jewelry: Your style star--male or female--knows that a little sparkle from jewelry goes a long way, so these gifts in small packages are a welcome sight.

Watches: Nothing says status like a quality watch, so find one with high-impact glamour for your style star.

Designer handbags and wallets: Your style star knows that designer handbags and wallets are investment pieces that they'll use for many years.

Designer accessories: Your style star knows that no accessory is too small to have a designer logo on it. Scarves, belts and hats with a designer's name would all make perfect gifts.

Mobile video: A nice car is one thing, but tricking it out with mobile video gives it a stylish edge that your star will love.

Golf equipment: Style stars are starting out on the golf course at younger and younger ages. Make sure they have the golf clubs and other gear to keep it up.
Tip from Overstock.com

Teens and twenty-somethings may be grouped together as "echo boomers" or "millennials," but Generation Y is a diverse group. Where do you go when you need gifts for such an interesting bunch? Overstock.com, of course! We have everything you want to give to Generation Y. Whether you are shopping for holidays, graduations, birthdays or "just because," the gifts you want to give are here at the best prices around.

Buy Gifts for Gen Y
Back to Guides Directory