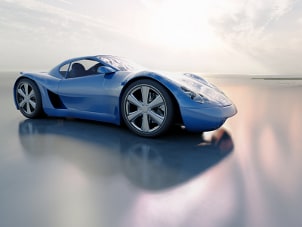 Shopping for car insurance is something almost everyone who shops for a car will do at some point, since it's required in one form or another by almost every state in the nation. There are lots of factors to consider, including deductibles, types of coverage, discounts, and premiums. Here is a breakdown of what you should know as you shop for auto insurance.
Car Insurance Quick Facts:

Car insurance is required by law: Minimum insurance requirements vary from state to state, but proof of some type of auto insurance is required in almost every state. Be sure to find out what's required by your state before you make a purchase, but know that liability coverage is usually the bare minimum.

Liability vs. collision vs. comprehensive coverage: While you can usually get away with having only liability insurance, it's not always the best choice. Liability insurance covers damage you do to others in an accident but not damage done to yourself or your own property. If the damage you do far exceeds your coverage, you may still be responsible for those costs out-of-pocket. Collision coverage refers to the coverage you have on your car for damage done when you collide with something else; that something could be a tree, a telephone pole, a car, or something else. Comprehensive coverage is, as the name implies, the most encompassing type of insurance. Comprehensive insurance is designed to cover done to your car by trees, weather, and things of that nature.

Premiums: Premiums are what you pay each month to the insurance company. Different companies use different systems of figuring individual rates; age, accident history, and even geographical location may play a factor in determining your rates. Some insurance companies spread the payment of premiums out and collect a payment each month while some accept quarterly or even annual payments. It's important to consider your ideal payment schedule when choosing an insurance plan.

Deductibles: A deductible is the amount you pay out-of-pocket before your insurance begins to cover any costs. In some cases, the deductible is paid on a claim-by-claim basis, and, in others, it's cumulative. A good rule of thumb is that the higher your deductible, the lower your premiums, but it's not a hard and fast rule, so double-check your policy.

Discounts: Different insurance carries offer variable discounts for things like safety features, good grades, years without an accident, and other predictive factors, so make sure to give complete information and shop around to get the best rates for your particular situation.

Shop for New and Used Cars
Back to Guides Directory