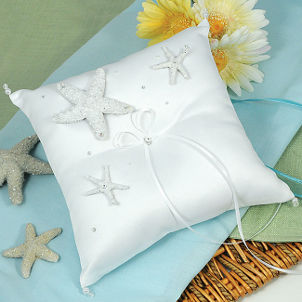 When you're planning the wedding of your dreams, you want glamorous wedding decorations that create the perfect atmosphere for your special day. Whether you want whimsical wedding decor or elegant wedding centerpieces, the following tips can help you with the wedding planning process. Read on for FAQs about wedding decorations.
How do I light the reception in a venue with poor lighting?

Your reception venue looked beautiful when you took the tour months before on a sunny morning, but now that you've seen it at night with its very bright lights, you want to soften them up with wedding accessories. Don't worry -- you're not alone. A few tips for creating the perfect reception lighting will transform those bright bulbs to more cozy and romantic lighting for your wedding.
Take out some of the light bulbs so only a few light the space for wedding decorating purposes.
Turn off the lights completely and bring in your own lighting and wedding accessories, including candles, lanterns, chandeliers or twinkle lights.
Spotlight the wedding cake and dance floor with amber lighting for elegant wedding ideas.
Put low lamps on tables; these also make cute wedding centerpieces.
Hide unattractive spotlighting behind your wedding reception decorations.
For outdoor evening receptions, you can light individual tables with patio umbrellas that are already lit for wedding decoration ideas.
What do I do with the decorations when I'm done?

There are a few ways to solve this problem. You can always rent your wedding reception decorations. But what bride wants to have cookie cutter wedding ideas? Here are three great ways to solve your after-wedding decoration problems:
Choose decorations for weddings that you'll use as home decor after the wedding. Garden lanterns and flower pots, which make great wedding decoration ideas, can always be recycled and used as garden decor.
Give decorations for weddings away. Are you using Betta fish in cute fish bowls? Give them away as attendant gifts.
Split the cost of your reception decorations. If you're renting a venue, chances are you aren't the only bride. Contact the bride before and after your wedding and see if you have similar wedding decorating ideas and if you could use a few of the same wedding decor elements for all of the receptions.

Buy Wedding Planning Supplies
Back to Guides Directory