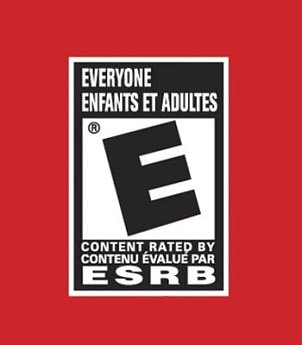 Video games are one of the hottest forms of entertainment on the market. Top-selling video games often make more money than the most popular Hollywood blockbusters. Like movies, they are created and marketed for audiences that range from toddlers to mature adults. To protect those audiences, the Entertainment Software Rating Board, established in 1994, rates the content of all video games so consumers can make informed decisions. The ratings are composed of two parts: age-appropriateness and content descriptors. This article answers some of the most frequently asked questions about video game ratings.
Frequently Asked Questions:

What do game developers submit to the ESRB?
Game developers must fill out a detailed Entertainment Software Rating Board questionnaire before any game is released to the public. Along with the questionnaire, they must provide the ESRB with a DVD of the parts of the game that illustrate the information on the questionnaire.

Who looks at the games?
Three highly trained ESRB reviewers go over the questionnaire and look at the DVD. They may also play parts of or all of the game. Then, they discuss which age-appropriateness rating to give the game, along with which content descriptors to use. Once a consensus is reached, they pass the information along to ESRB staffers who review their consensus again. If they agree, an official certificate is issued to the game publisher, allowing the publisher to print and release the game. The publisher has the option to revise the game in order to earn a different rating.

How are content descriptors chosen?
As the games are reviewed, reviewers take careful notes of any elements that could be offensive or not appropriate for certain age groups. Special statements, or content descriptors, are used to describe the level of violence, gore, sexuality, drug references, blood, gambling, mature language and lyrics, and other possibly offensive themes, such as crude humor, present in the game. These statements are sometimes prefaced with qualifiers, such as the words "mild" or "extreme," and are printed on the back of every video game.

What are child-appropriate ratings?
There are seven different age-appropriate ratings; one of which is featured prominently on the front of the box of all video games. The lowest rating is "EC," which stands for "Early Childhood" and is suitable for ages three and older. The next rating level is "E" or "Everyone"; these titles are considered suitable for ages six and up but may contain mild language or violence. "E10+" games have a bit more fantasy or cartoon violence than "E" games. The other ratings apply to games suitable for teenagers and adults.

What are the teen- and adult-appropriate ratings?
Games for teens and adults are rated also. "T" games stand for teens, ages 13 and older. These video games contain minimal blood but may have mild incidences of strong language and some violence and suggestive themes. Games rated "M" for "Mature" are only suitable for teenagers who are 17 and older. These games are usually more intense in their violence, gore, sexual content and language. The strongest rating a video game can receive is "AO" for "Adults Only." Games with an "AO" rating are suitable only for adults and usually contain nudity, graphic sexual content, prolonged stretches of intense violence or all of the above. Finally, some games are rated "RP," which stands for "Rating Pending." This rating is only used when a game is advertised, as games must be rated prior to release.

View All Video Games
Back to Guides Directory