FAQs about Platform Beds
by Staff Writer
Published June 2, 2011 | Updated June 12, 2015
Questions about Platform Beds: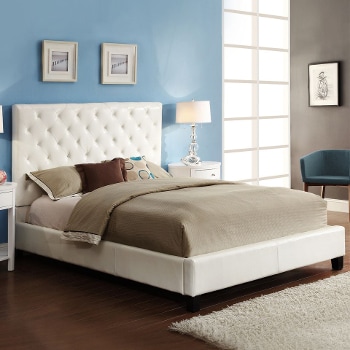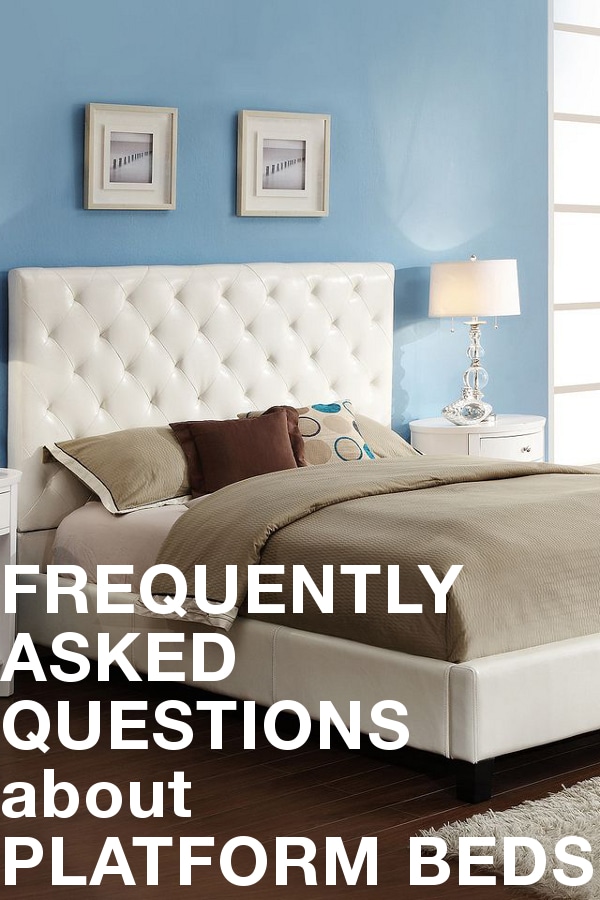 Shop Platform Beds ▸
What styles of platform beds are available?

The clean profile of a platform bed means that it will always have a contemporary feel, but the headboard and the finishes vary widely, so you can find them in all different styles. If you want a luxurious style, look for a platform bed with an upholstered headboard. If you want something ultra-modern, look for one with a wood finish and little embellishment. For a masculine feeling, look for one upholstered in leather.

Why don't platform beds need box springs?

Platform beds feature horizontal slats. The regular mattress rests on the slats which provide excellent support and completely eliminate the need for a box-spring mattress.

What kind of mattress do I need to get for my platform bed?

You can use any type of mattress on a platform bed. Coil mattresses, pillow-top mattresses, latex mattresses, and even memory foam mattresses would all work well. Buying a platform bed won't limit you from buying the type of mattress that you prefer. And since you won't need a box spring, you'll save money when you buy your mattress.

What are platform beds made out of?

Platform beds are just like any other type of bed: They come in a variety of materials, but the frames themselves are usually wood or metal.

I'm used to storing things under my bed. Will I lose that with a platform bed?

Captain's beds are a style of platform bed that has hide-a-way storage with pull-out drawers built into the bed frame. Some other storage beds have the option of lifting the mattress and storing your items in the space there. You may find some that have storage shelves incorporated into the headboard. And while many platform beds sit low to the ground, there are many that sit above the ground, which leaves the space under the bed free for storage, just like a more traditional bed.