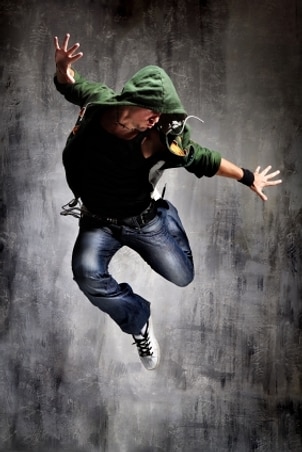 You've got your favorite pair of men's jeans to wear on the weekends and after work, but how do you keep those jeans looking great for a long time? Is it all right to wear men's designer jeans to the office occasionally? What styles and washes of jeans work best for your lifestyle and the time of year? Read on for answers to these questions and for other tips on wearing men's jeans.
Questions about Men's Jeans:

Are jeans appropriate for the workplace?
Of course, that depends on your employer. However, if your office has a relaxed dress code, boot-cut jeans should be fine. Keep in mind that "relaxed" doesn't translate to "slob," so if you do decide to wear designer jeans, make sure they maintain a professional look. A good rule of thumb is that the darker a pair of men's designer jeans, the dressier it appears. Try combining men's blue jeans in a deep blue wash with a pair of Oxford shoes, which will perfectly strike the balance between business and comfort.

Do certain washes work better during different seasons?
Just like the rest of your wardrobe, different boot-cut jeans look better in different seasons. In the fall and winter months, you will want to wear darker washes or raw denim jeans. Buy jeans to wear with a bold, solid-colored sweater for a warm, stylish look. As the sun begins to warm things up in the spring and summer, you can transition to men's pants in lighter washes. Nothing will make you feel the summer spirit like a pair of light straight-leg jeans and some new flip-flops.

What is the best way to maintain my jeans?
The most important thing to remember when you buy jeans is that denim is made from cotton, and cotton can shrink in the wash. If you buy a pair of straight-leg jeans because you love their perfect fit, avoid machine drying at all costs. Air drying men's blue jeans doesn't only keep them from shrinkage, though; it also saves them from the tough love of a tumble dryer, meaning they'll last longer. Wash your denim jeans in warm water without bleach, and if you want to preserve the wash of men's pants, especially designer jeans, put them in the washing machine inside-out.

Buy Men's Jeans
Back to Guides Directory