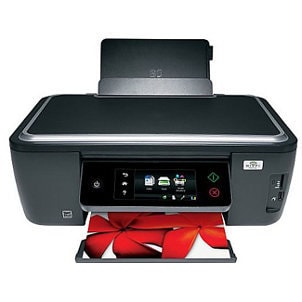 The print quality and affordability of inkjet printers makes them a good choice for your home or small office. If you've decided on an inkjet printer, you'll soon discover multiple options for networking your printer and saving money on ink. Here are some answers to frequently asked questions about inkjet printers to help you understand their features and capabilities.
Inkjet Printer Questions:

How can I print to both sides of a page with my inkjet printer?
Printing both sides of a page is called "duplex" printing. Printers that support auto-duplex printing will turn the page and print the other side automatically. If your inkjet printer doesn't support duplex printing, you'll need to feed each page back into the printer one at a time to print the other side. The only problem with that method is that you may need to wait for the ink to dry before reinserting the page.

Can the whole household or office use the same printer?
Yes. Many inkjet printers have an Ethernet port or wireless connectivity that allows you to access the printer through your local network. Printers with wireless networking support are commonplace. Once your inkjet printer is connected, it's simple for everyone else on the network to share that printer. You can even move the printer to anywhere within the wireless network's range.

Can I refill my ink cartridges or use refurbished cartridges with my inkjet printer?
You can successfully use refilled inkjet cartridges in an inkjet printer, though the quality of the ink and the cartridges varies. Ink refill kits include ink and syringes, with which you can inject ink into your used cartridges. Many inkjet cartridges have circuitry which allows your printer to control them. Once used, your inkjet printer recognizes them as used. In order to reuse the cartridges, you may need a cartridge reset device to reset the circuitry.

Can I make copies with my inkjet printer?
If you have an all-in-one printer that combines a scanner with an inkjet printer, you can use it to make copies of documents. You can also use image manipulation software to change an image before you reprint.

Buy Inkjet Printers
Back to Guides Directory