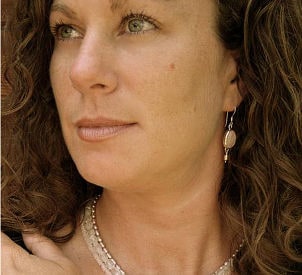 For many women, earrings are an integral part of the daily wardrobe and a favorite in the jewelry category. Because earrings are such an affordable way to express personal taste, you can own a variety of styles to suit your moods and fashion needs. On the other hand, earrings can be a big investment, with a wide variety of more expensive styles available in precious metals and embellished with valuable stones. With so many different types to choose from, you may have questions about what is right for you and how to make the best statement with this versatile accessory.
Questions about Earrings:

What type of earring is right for me?
Earrings come in many different types, including studs, hoops, dangly, chandelier and clip-on. If you have pierced ears, then you can wear studs, hoops, dangly and chandelier earrings. Studs typically have a backing made of metal or plastic to hold the earring in place, while many drop and dangly varieties will simply hook into the hole and hang without a backing. A small backing can be added to these styles for added security if desired. Hoop earrings come in different styles; some have a stud backing style, while others will have clasps that snap into place. Consider your comfort preferences when selecting the backing style of earrings.

How do I choose the style of earring that will be right for my wardrobe?
Earrings come in so many different styles and while selecting the right one is mostly just a personal preference issue, there are certain types that look best with specific looks. For example, if you have a conservative wardrobe for the office, then you might want to stick with simple studs and small hoops to go with your suits and skirts. On the other hand, dangling and chandelier earrings are fabulous to wear with fancy dresses or sexy jeans for a special night out. Novelty earrings are also available with quirky themes such as foods, animals and holidays motifs. These earrings are typically best suited for pairing with casual outfits.

Which materials should I consider while shopping for earrings?
Earrings, like other types of jewelry, come in many different materials such as gold, sterling silver and platinum. While these materials are the most common, stainless and surgical steel and titanium are also available. Bioplast, which is a type of medical-grade plastic, is also becoming a popular material for use in earring production. If you are looking for affordable earrings, you should consider sterling silver, stainless steel, or gold-plated varieties. More expensive earrings are made with platinum and solid gold. In addition, titanium and bioplast are great for anyone who has skin sensitivities, because they are hypo-allergenic.

What types of expensive earrings will make a good wardrobe investment or gift?
If you are shopping for earrings that are meant to be an investment or a stunning gift, then you have several options. Diamond earrings are a fantastic investment piece and will wow a loved one on any holiday or occasion. Earrings embellished with gemstones can also make a very big statement and become heirloom items. Consider earrings embellished with onyx, sapphires, emeralds, rubies, citrine, amethysts or quartz. Earrings with your birthstone or the birthstone of the person you are buying them for are also fabulous and a way to make the earrings feel more personalized.

How should I care for my earrings once I have made my purchase?
It is important to follow a few guidelines when storing and caring for your earrings in order to protect them and yourself. Storing your earrings in a safe place is very important, because they are typically so small. Investing in a jewelry box that is made to hold earrings will protect your investment. Additionally, cleaning earrings regularly is very important, since they are worn on the body. While you should follow any cleaning guidelines that come with your earrings, most earrings can be cleaned in an electronic jewelry cleaner with a cotton ball and some rubbing alcohol or by pouring boiling water over them to kill bacteria.

Buy Earrings
Back to Guides Directory