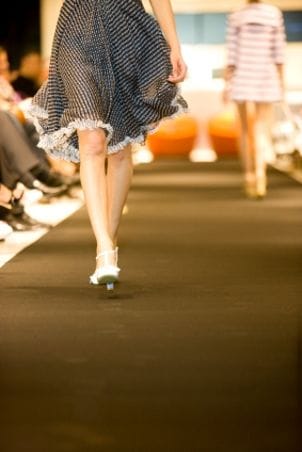 Whether you plan to update your wardrobe with pieces from a designer store or simply want to add a few designer accessories to your everyday outfits, a few tips can help you to purchase quality designer apparel and gifts, including designer handbags, designer belts and designer wallets. Let us answer your questions about designer clothing and designer brands with the following tips.
Buying Designer Apparel:

Which designer store items make great gifts?
A designer brand name on a gift is sure to leave a lasting impression on the recipient, but when you don't know the size of the person who will receive your gift, designer clothes may not leave the right kind of impression. Instead, give designer accessories as gifts. Almost any woman would appreciate a designer handbag, but be sure to consider the recipient's style when you're choosing the right handbag. Designer accessories range from the classic to the fashion-forward, so pick pieces the recipient is likely to use a lot. Likewise, a designer wallet makes a great gift for a man, and you'll want to make the same considerations when making your choice.

Do I need to care for my designer clothing differently than my other clothes?
Many times, designer clothing is made of higher quality materials than other clothes. Since you're investing a little more money in designer clothes, you'll also want to invest a little more time into taking care of your designer jeans and dresses. Splurge on padded or wooden hangers to help your designer shirts and jackets keep their shapes, and always follow the care instructions on the labels. Some fans of designer apparel will even take their high-end pieces to a higher quality dry cleaner. These little extras will extend the life of your designer shirts, ensuring that you are building a collection of heirloom pieces.

Designer clothing on the runway can look a little over-the-top. How do I make designer clothing work for everyday wear?
Runway designs are meant to be the extreme interpretations of the designer's vision for a season's clothing. The ready-to-wear clothing you see available for sale will be pared-down versions of those extremes, so you don't need to worry that you'll be too flamboyant. You also don't need to radically change your style in order to enjoy designer clothes. For example, if you love wearing jeans, add a designer belt and a few pairs of designer jeans to your wardrobe. You'll have quality fitted pants that merge easily with your existing wardrobe.

Buy Designer Apparel
Back to Guides Directory