FAQs about Deep Pocket Sheets
by Meredith Boone
Published April 29, 2010 | Updated June 12, 2015
If your mattress is thicker than 14 inches, you may have struggled to find the right sheets. No one wants to worry about keeping a fitted sheet on the mattress, but if you have a pillow-top mattress or you use a mattress topper, that may be an issue for you. If you're not sure what to shop for, take a look at these answers to frequently asked questions about deep pocket sheets.
Deep Pocket Sheet Questions: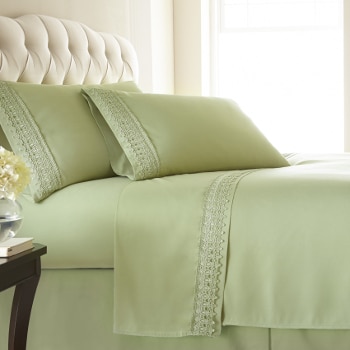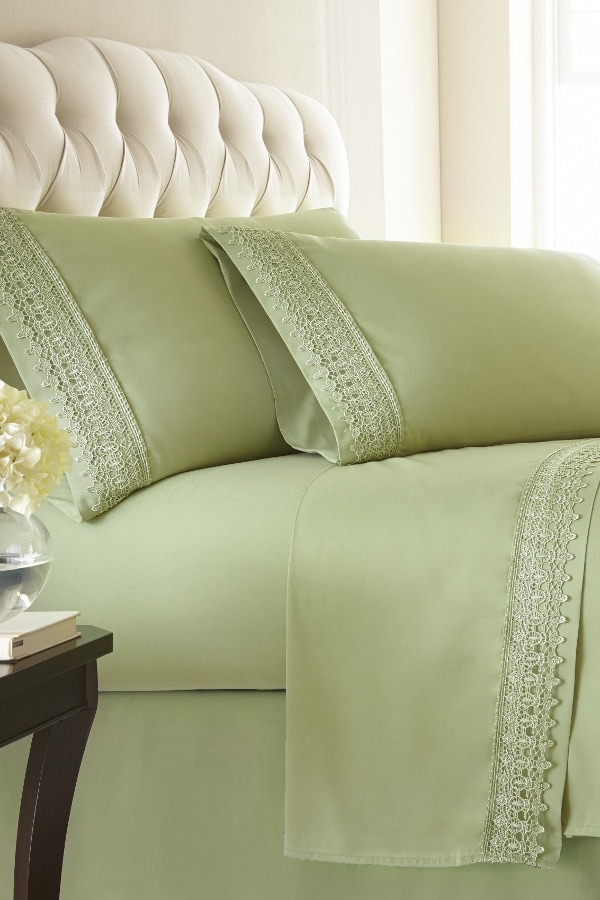 Shop Deep Pocket Sheets ▸
Why use deep pocket sheets?

Many mattresses currently produced are thicker than those of the past, providing more cushion than ever before. This is great for comfort, but unfortunately, this means that regular sheets often don't quite do the job in covering them. This is where deep pocket sheets come in. As their name implies, these sheets are deeper than average, especially in the corners, allowing them to stretch over thick mattresses, mattresses with pillow tops, or mattresses with mattress toppers.

How deep are deep pocket sheets?

The depth varies, but you can usually find this type of sheet with a depth ranging from 15 to 22 inches.

Which fitted sheets do I need for my mattress?

Measure your mattress and keep that measurement in mind when you're shopping for sheets. In the product descriptions, you should find a statement about the thickness of mattress that the sheets will fit. If your mattress is thicker than those numbers, you need to shop for deep pocket sheets.

What are deep pocket sheets made of?

You can find deep pocket sheets in the same materials as ordinary sheets, including sateen cotton, Egyptian cotton, cotton, and flannel. Your options won't be limited just because you need deeper pocketed sheets.

What colors are deep pocket sheets available in?

Just like regular sheets, deep pocket sheets are produced in a rainbow of colors, making them easy to match to your bedding and bedroom decor. You may not find as many patterns and prints, but you'll still have many options to choose from.

Are deep pocket sheets available for all bed sizes?

Yes. Whether you have a twin bed or a king-size bed, you'll be able to find deep pocket sheets to fit.

How do you wash deep pocket sheets?

It depends on the type of material your sheets are made of, but the washing process is the same as ordinary sheets. Just make sure to pay attention to how your material needs to be washed.